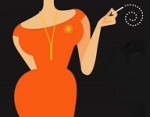 HOW TO… TURN YOUR GARDEN INTO A MID CENTURY OASIS
I'm not going to lie…I hate gardening. But I do love basking in the sun, while sipping a Mojito, in a glamorous setting. I made a deal with Walter. I would shop for all the furniture and finishes if he paid someone to do all the donkey work. That sounds fair doesn't it? Anyway, its going to be marvellous. If doing the shopping sounds like too much legwork for you, don't worry, I've done it all for you…
For inspiration, think Palm Springs style… cactus and palms. You may need to bring them inside in the winter so keep them in pots. N.B. Swimming pool fabulous but optional.
Firstly, let's get the landscaping sorted.
Forget about a lawn. Far too much maintenance, darling. Instead, use these wonderful encaustic tiles designed by Maria Starling and sold by Zazous…
These gorgeous encaustic cement tiles are available in a few different designs and colourways and you don't need to mow them.
Continue with the escapism by adding a classic Acapulco chair or two. I absolutely adore these. I guarantee you will feel like a 1950s film star as soon as you sit in one. All you need is Elvis diving off the roof into your hot tub and you're there. Handmade in Mexico they are the real deal and worth every penny, available from Zazous for £224.95 each.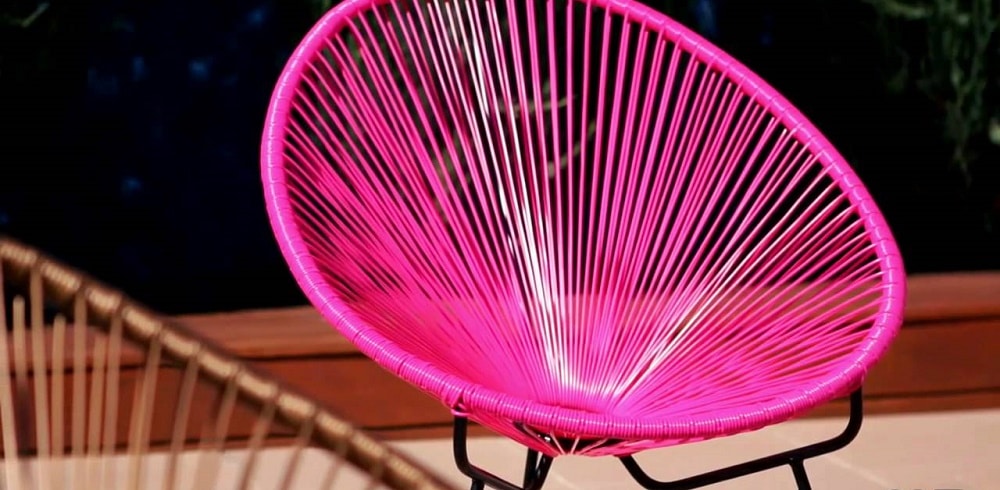 Made.com have introduced their mid century style Jonah sofa in a grey rattan for the garden. Perfect! There's even an armchair to match.
They also have this lovely Lyra dining table and chairs. But if that was my daughter and those were my chairs she wouldn't be sitting on the arm like that, I can assure you.
Now you just need to add a bit of an extra Wow factor. How about an Eero Aarnio Style Bubble Chair? I find swinging just adds an extra dimension, don't you? These are replicas of the original and a snip at £559.99.