Palm Springs is the top holiday destination for mid century modern enthusiasts at any time. Nowhere has the the saying "build it and they will come" been more apt. Slap bang in the middle of the desert with mountains that look like giant boulders surrounding it, this winter playground and Shangri-la for Hollywood's rich and famous is nothing short of miraculous. With outstanding examples of architecture by many of the 20th century's leading architects (Richard Neutra, Albert Frey, John Lautner and Hugh Kaptur, to name but a few) it is a wonder to behold. Time your stay during Modernism Week and it is my idea of heaven on earth.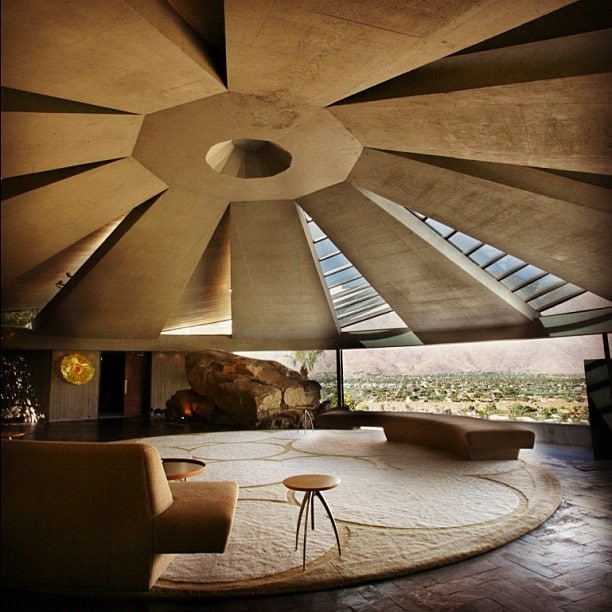 The Palm Springs Modernism Week's signature February festival will take place February 16-26, 2023 and highlights mid-century modern architecture, art, interior and landscape design, and vintage culture in the Palm Springs area of Southern California. Now in its 18th year, the annual 11-day festival will feature more than 350 events including the Palm Springs Modernism Show & Sale, tours of iconic homes in more than 30 neighborhoods, and the popular Signature Home Tour on both weekends. Also offered are architectural walking, biking and double-decker bus tours, tours of the historic Annenberg Estate at Sunnylands, a classic car show, garden tours, nightly parties, and a special series of compelling and informative talks. All events are open to the public, and many events are free or low cost.
Finding the perfect location for that Valentine wedding proposal? Why not pop the question at Albert Free's The Cree House tour? Then celebrate (no one would say "no" after that!) in style at the preview party for the Modernism Show & Sale. You will be the first to shop so you can grab all the best finds!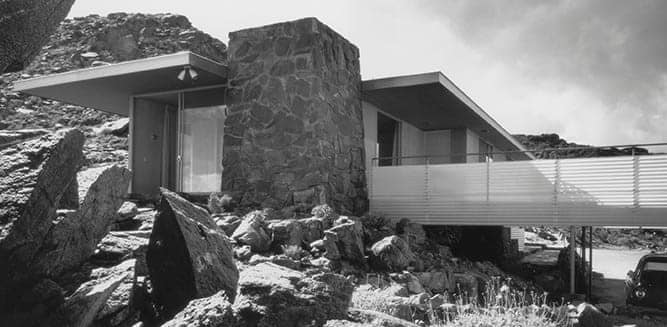 There are no shortage of fabulous Midcentury Modern hotels to choose from when planning your stay. The Del Marcos hotel is adults only so perfect for that romantic break. Designed by William Cody and built in 1947 it exudes mid century modern authenticity.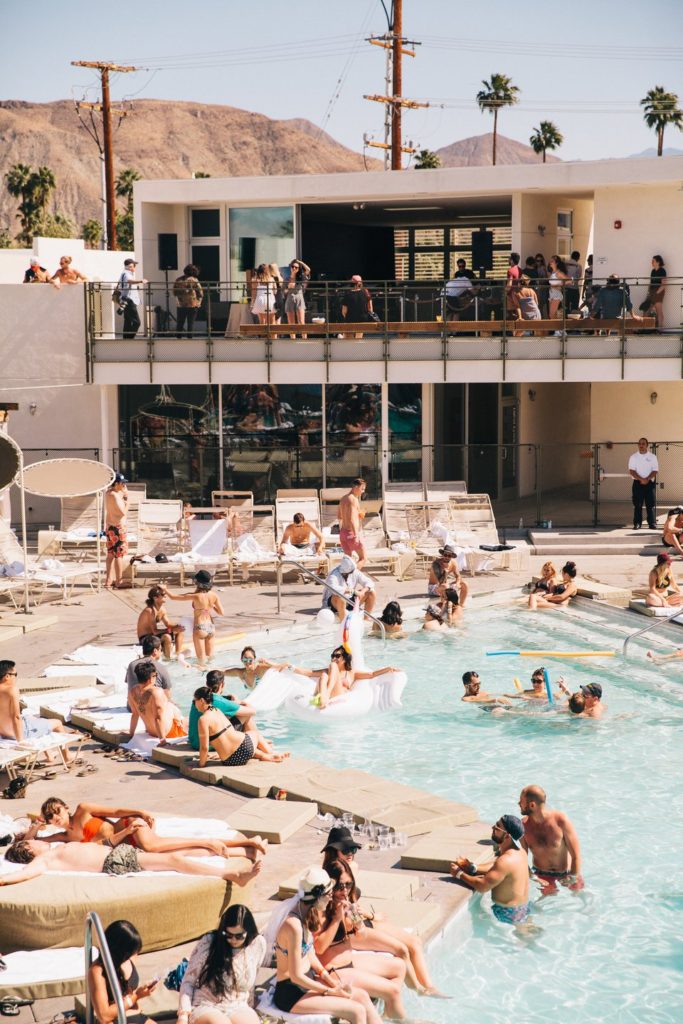 The Ace Hotel And Swim Club is a super hip option. I spent a very lazy Christmas there a year or two ago and the pool was heated to the perfect temperature for wallowing with a cocktail. If you are making the most of half term this is a good choice for a family hotel, particularly for teens with a yen to post on Instagram.
Other great choices include The Hideaway, another authentic gem built in 1947, a newly restored boutique hotel, The Monkey Tree Hotel, and The Saguaro.
But if you want a really spectacular hotel for that romantic escape then you should stay a little out of town at the Lautner Compound in Desert Hot Springs.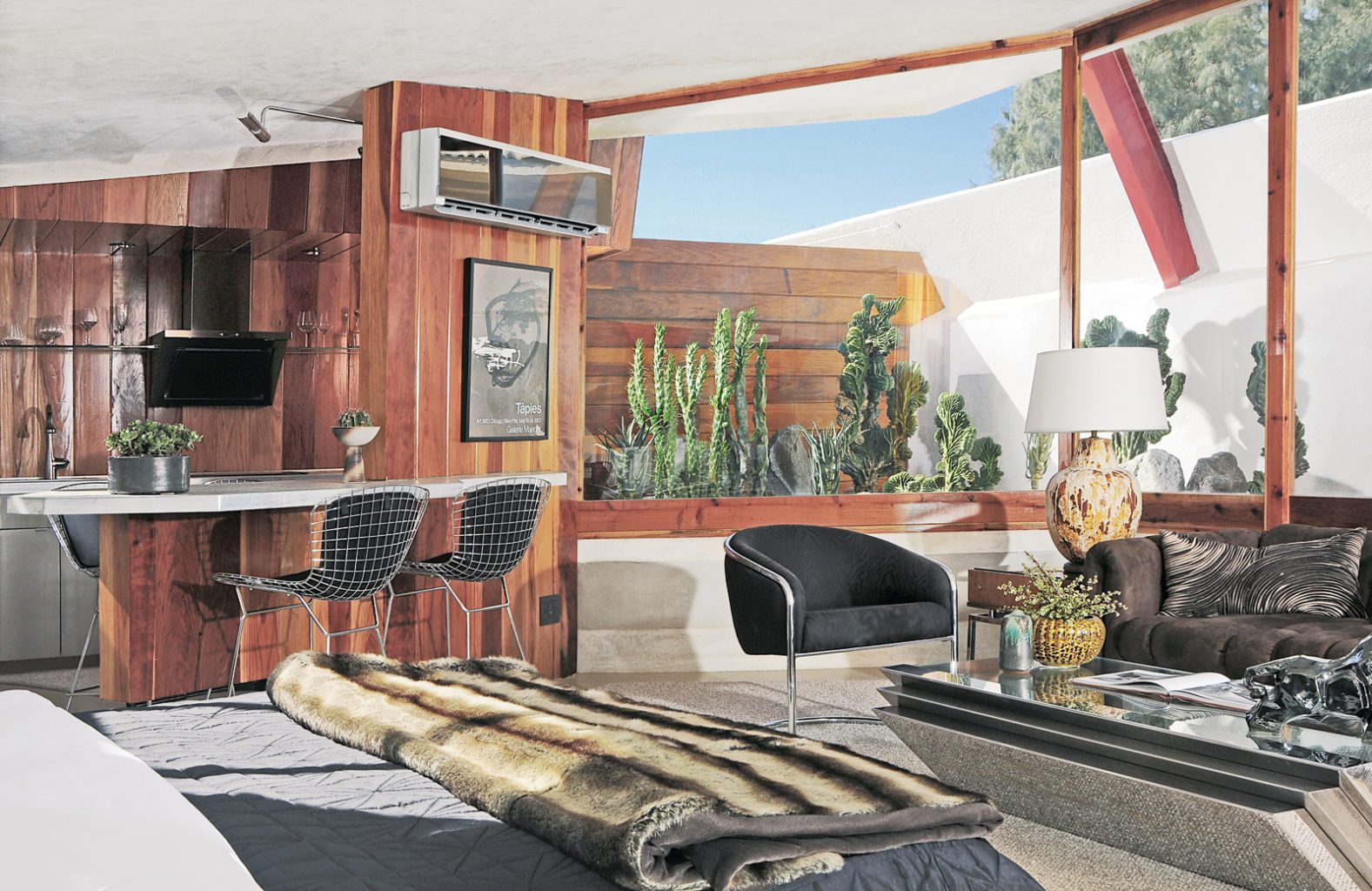 There are some incredible places to eat and drink in style in Palm Springs. You simply have to visit Melvyn's. It's the real deal. A piano bar that Frank and the rat pack frequented back in the day. The hipsters have now re-discovered it but all ages are welcomed here. Tropicale is another personal favourite of mine for soaking up that 60s vibe.
Well, folks, have a wonderful time at Palm Springs Modernism Week! And for the love birds, don't forget to invite me to the wedding.
For more mid century hotels all over the world I suggest you have a read of my best picks here.
The brand new film Don't Worry Darling is a beautiful homage to mid-century modern Palm Springs. I really recommend a trip tot he cinema to se it in all it's glory. Read more about Don't Worry Darling in Palm Springs.