The Cesca chair is a mid century modern staple and has been around since 1928 but it is having a moment right now. From movies to fashion mags it is everywhere and it is the chair to covet. Inspired by the Bauhaus movement it was designed by Hungarian architect and designer, Marcel Breuer. Having already created the tubular steel frame for his Wassily chair in 1926 (another classic), this time he created a chair for dining or working and used rattan with the wood frame to create the stunning Cesca Chair.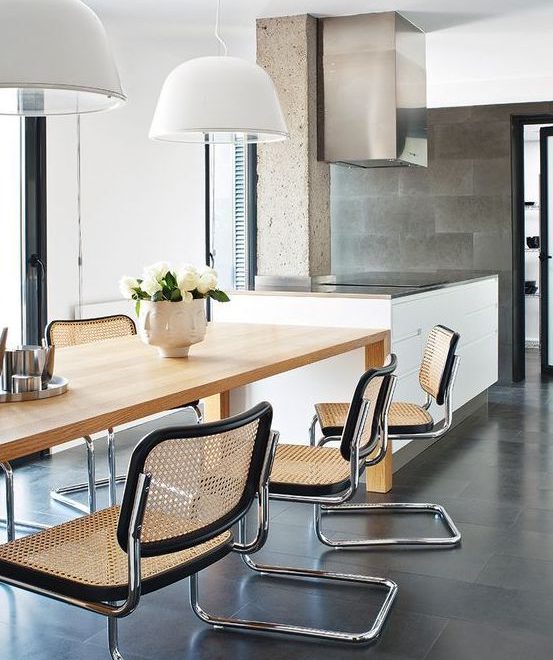 Cara McCarty, former associate curator at the department of architecture and design for the Museum of Modern Art describes it as "Among the 10 most important chairs of the 20th century,".
"There had never been a chair like it. It was structurally daring and embodied many key aspirations of modernist design that were equally applicable to architecture and furniture," said Christopher Wilk, curator at London's Victoria & Albert Museum. "It was made of an industrial material symbolic of the machine age and was visually transparent because materials were reduced to a minimum, giving it an abstract quality."
Although they were designed in the 1920s they seemed to really come into their own in the 1970s. The tubular steel and rattan finishes were the height of fashion in the 1970s and the combination in the Cesca chair brought together a decadent hippy vibe with a more architectural masculine aesthetic. Pair them with a shagpile carpet, some tropical houseplants and a round glass table and you have the perfect 70s pad.
In a recent Vogue article on refreshing your interiors the chairs are featured with a dark green rug and walls which makes for a very striking high fashion dining area.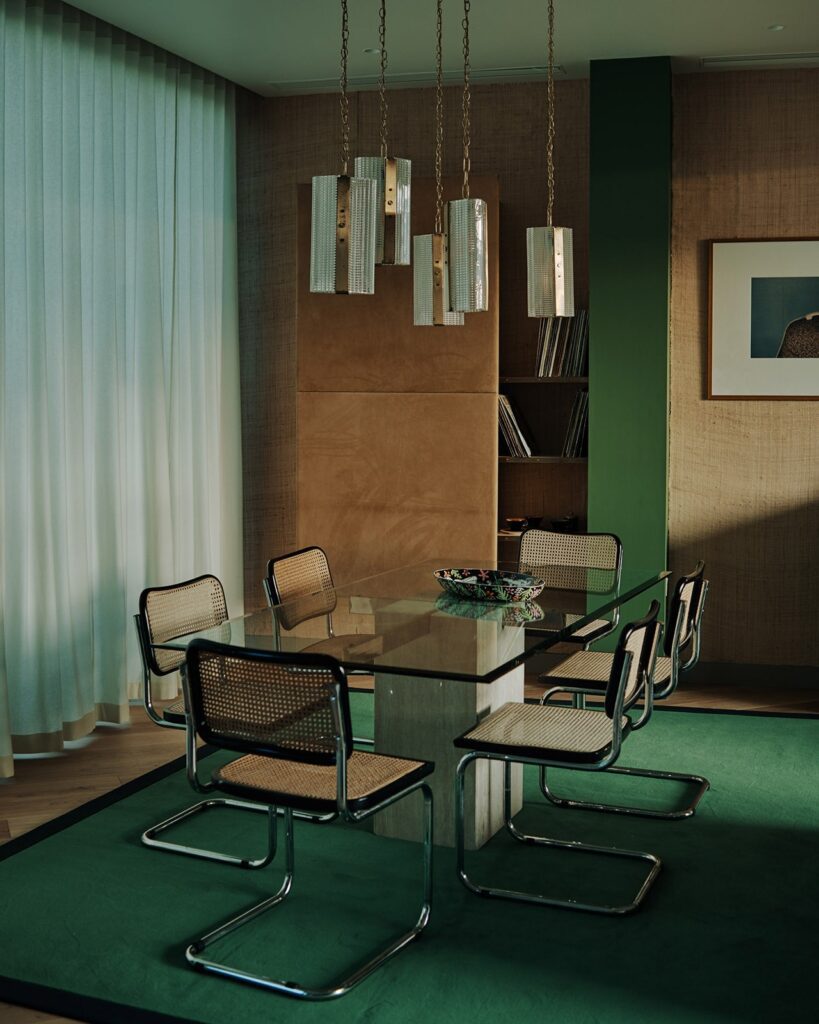 The Cesca chair has been a frequent favourite in movies and TV. From Almodovar's Julieta to The Nest starring Jude Law and making cameos on TV shows such as Fosse/Verdon, Someone Great and Black Mirror: Bandersnatch, the Cesca chair is surely deserving of its own Oscar.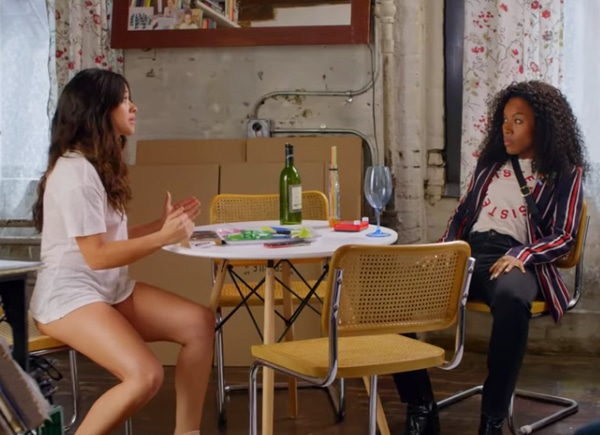 Have you fallen in love yet? I know I have. Hook, line and sinker. THis is my favourite mid century modern chair of all time! The good news is we have recently sourced very reasonably priced copies for only £600 for a 4 piece dining set here…
We'd love to see them in your homes so please do tag us on Instagram with your own photos of our favourite chair! @madaboutmidcenturymodern.