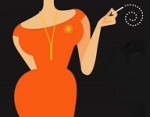 THE TEN BEST MID CENTURY SOFA'S
Le Corbusier may say sofas are bourgeois but I'm darned if I'll spend my evenings sitting on an upright chair. I need to stretch out after a hard day's shopping. Anyway, having spent today shopping for the perfect bourgeois sofa at non-bourgeois prices, here are the treasures I uncovered…
Jefferson Sofa, Swoon Editions, £729
Mid Century flare with a modern twist; this is strong and manly but with lovely tapering legs. It's the details that count.
Sculptural design from a rising star, James Harrison, for Made.com. At £499 this is affordable and will fit well in the smaller home. Wasn't this the idea of modernist mass-produced furniture, after all?
Florence modestly called her own designs the "meat and potatoes" of the Knoll empire. This is the most glamorous interpretation of that dish you'll ever find. Again, at this price for this convincing replica, you can afford a bit of glamour.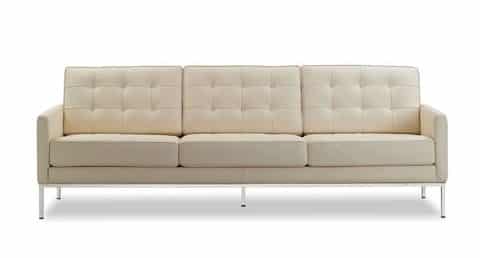 Abel Velvet Sofa, Habitat, £1300
For those who covet the mid century style but like something to envelop us when we curl up on the sofa. Decadent is the word.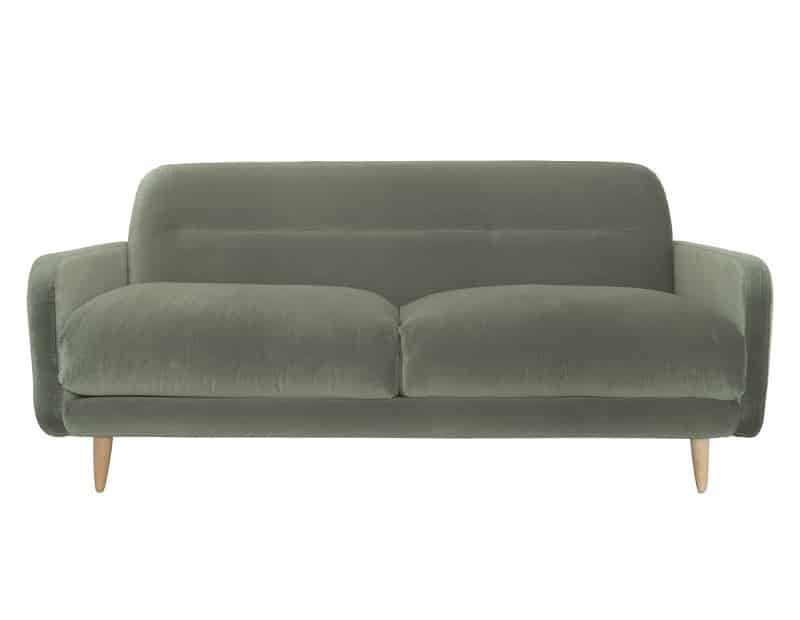 Le Corbusier described chairs as architecture and dismissed the harmless sofa as bourgeois. But here is a reproduction of a sofa designed by Le Corbusier and it looks very stylish. At this price it isn't very bourgeois either.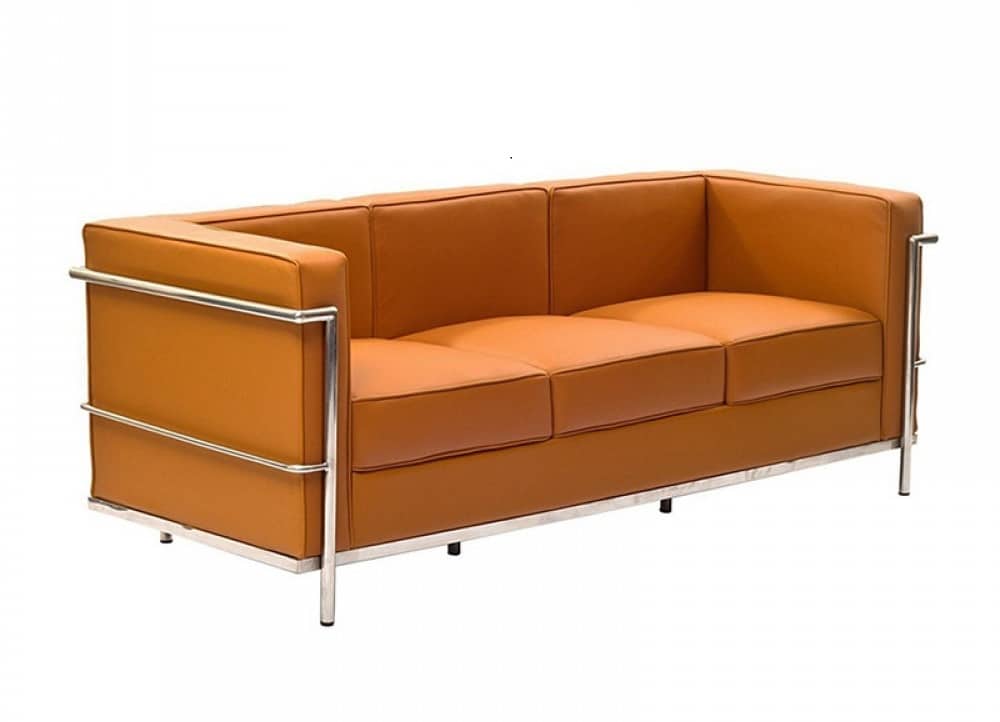 Sometimes a sofa can make your heart sing. Mine is humming a very happy tune. I think I'll invite Martha over to show it off.
Fredrik, Swoon Editions, £1,199
Not one for the sticklers; this is more of a modern interpretation. That's progress, kids. The Modernists would approve I'm sure.
Night and Day Sleeper Sofabed, Urban Outfitters, £750
Nice to see a bit of colour for a change. Betty would have loved this one. Don would have sat on the leather armchair.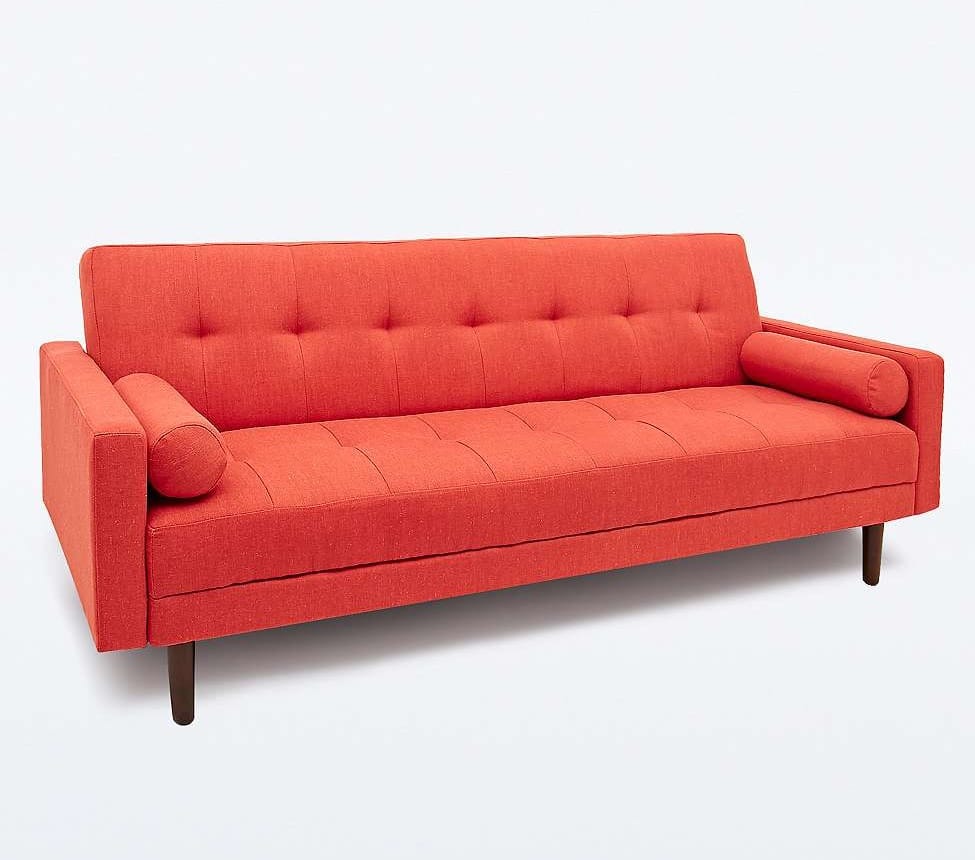 A timeless design that will please all the husbands out there. Reminds me of a talk show sofa from the '60s. Maybe Paul would have sat on it. Newman that is.
Mimi Sofa, Swoon Editions, £499
Curvy and fun. Love the accent colour in the buttons. Mimi looks like she knows how to enjoy herself.