Mid Century Modern office chairs are a stylish addition to any room. They range from classic mid century designs designed by the greats such as Eames to modern interpretations of mid century styles. From masculine leather and steel designs to pink velvet tub chairs that would look just as good at a dressing table as a desk. Here are our favourites on the market right now. Which one floats your boat?
Let's start with the ultimate classic design, the Eames ES104 Office Chair in tan leather. Originally designed in 1960 for the Time Life Building in New York, the ES104 or Eames Lobby Chair has gone on to become the epitome of mid century style office and conference room chairs. Not only that but it was the seat that the lovely Russel Harty sat on to interview guests on his British talk show in the 80s. The licensed Vitra version can be had from Heal's for £6,720.00. Or you can buy a beautiful unofficial copy from Zazous for a mere £390.00.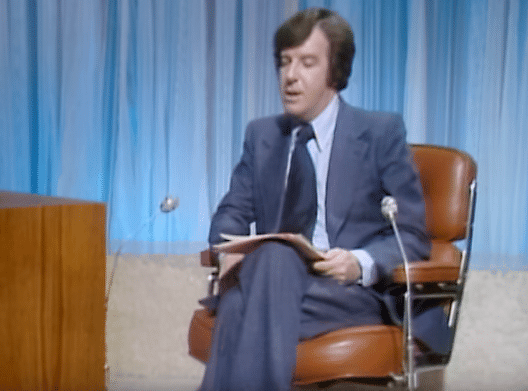 For a different take on a similar look you could choose the Fluted Leather Office Chair below. It is not cheap at £750.00 but it will still going strong when you retire.
If you don't want to spend that much we have a fantastic alternative. For just £159.00 the Hailey Chair has all the Don Draper style you could wish for at a very reasonable price.
So far, so macho. I mean don't get me wrong. I'm quite happy to swivel in my manly chair all day long, but let's look at a few more feminine options.
Next up, is the Fluted Velvet Office Chair. Harry Styles would look great writing his lyrics in this one! It combines the functionality of the others but with a pink velvet fabric it ensures we stay in touch with our feminine sides.
Another velvet alternative that looks fabulous in any room of the house is the Revy Office Chair which is also very reasonably priced as it is currently on sale at the discounted price of just £199.
And last but not least another classic Eames design. The Eames DSW is a snip at just £65. It's perfect if you only need to sit at the desk for a couple of hours a day. Any longer than that and you may want to invest a little more for a padded chair. But for a part time position it's ideal!
Well that should be enough to get you started. For the full range of our favourite office chairs click here. Any one of these would make a fabulous Christmas present for a loved one.
To find the perfect desk to accompany your chair see our picks of the best here… THE BEST MID CENTURY DESKS. Or check out our brand new guide to all the best mid century modern sofas on the market…