A Rattan Hanging Egg Chair is undoubtedly the most desirable garden furniture item for 2022. The classic Mid Century Modern Egg chair was invented in the 1950s by Arne Jacobsen. It was not originally designed as an outdoor item but in recent years it is the rattan versions hanging from steel frames that have become perennially popular.
Aldi's Large Hanging Egg Chair has sold out in a flash every time they bring more in. And we have great news! It is being restocked on jun 12th, only available online! It is no wonder it is such a populare choice. A lovely wide flat bottom provides plenty of space and it has a super comfy cushion for lounging,; it's great value and it looks fabulous!
But be warned these are being strictly rationed! The website states: Orders are restricted to 1 per person for this product and you will not be able to add more than 1 unit to your basket. Any attempts to place multiple separate orders for this product will be cancelled and may result in pending charges.
If the ALDI sells out once more before you have a change to get your mitts on it do not fear! We have plenty more gorgeous hanging egg chairs for you…
The Singapore Hanging Egg Chair is a cosy option for one person. Lovely simple and modern egg shape.
The Apolima Rattan Egg Chair is another flat bottomed variety and it has a sophisticated frame with angular dark grey cushions. So stylish.
For those of you who want to cuddle in your hanging chair you will need a double seater! This Double Indoor/Outdoor Hanging Chair is great value for the quality and size.
Double Indoor Outdoor Hanging Chair
If you want something that really stands out in a crowd steer clear of the neutral colours and curves and choose the Copa Garden Chair. With vibrant colours and an unusual angular frame this is a cool and groovy statement piece.
This Indoor Outdoor Hanging Chair from Cox & Cox will look great for years to come and would make a fabulous accent chair in a bedroom or living room in those winter months.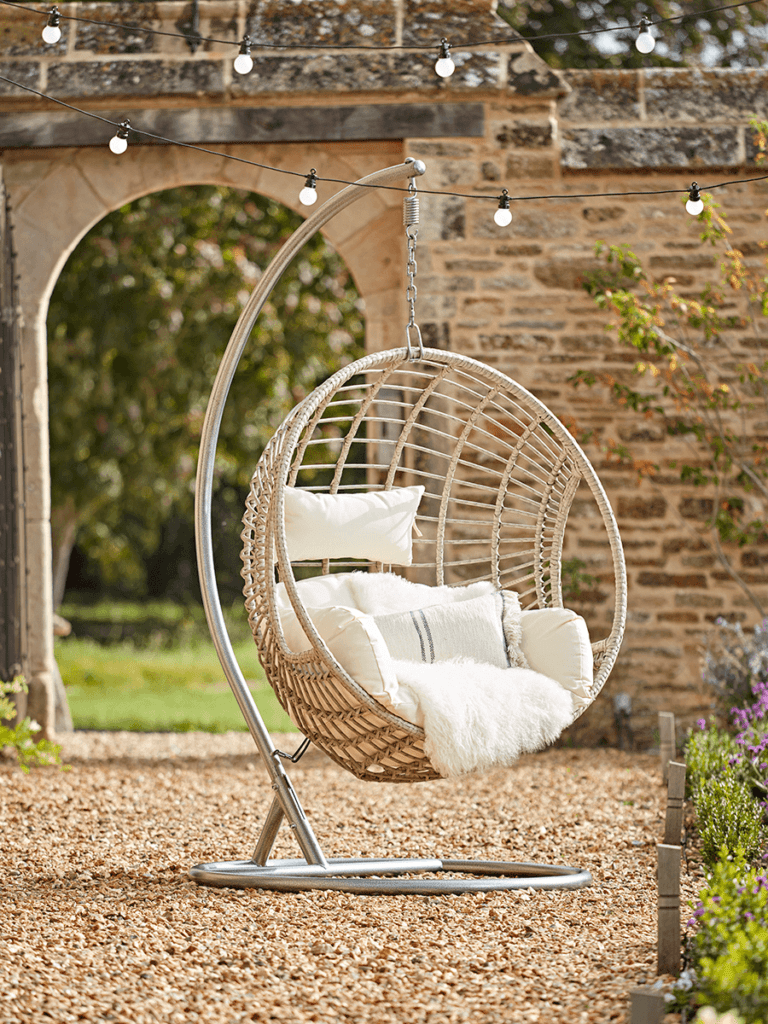 Indoor Outdoor Hanging Chair
The Foroo Hanging Egg Chair has a lovely South East Asian feel. Perfect if you like a Balinese vibe. Make sure you order a few tropical palms to complete the look. And a great price too.
The Premium Weatherproof Hanging Chair is quite a lot more expensive. Perhaps because it is weatherproof. If you don't have room for it indoors out of season it could be worth the extra?
And last but not least, is this great value hanging chiar from Amazon. It has an interesting weave and looks spacious and comfy.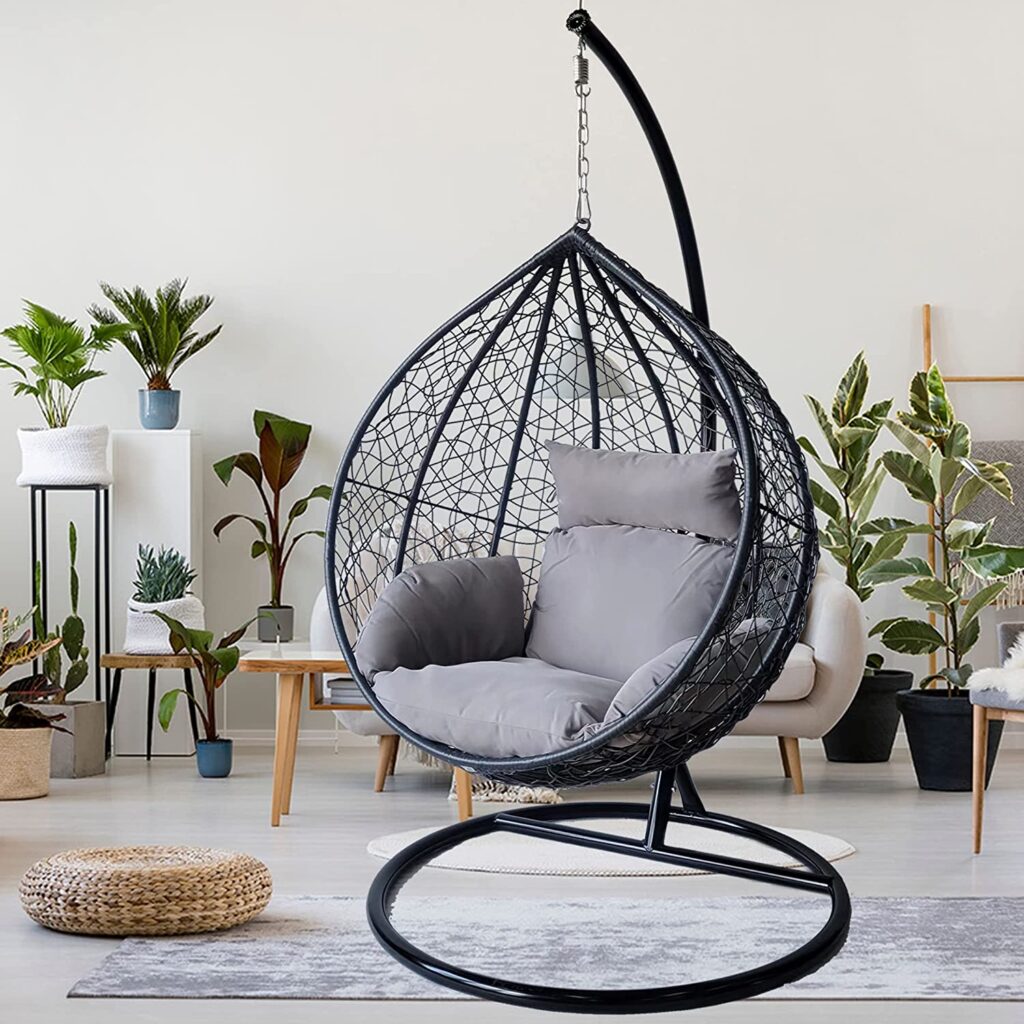 Hortus Hanging Egg Chair