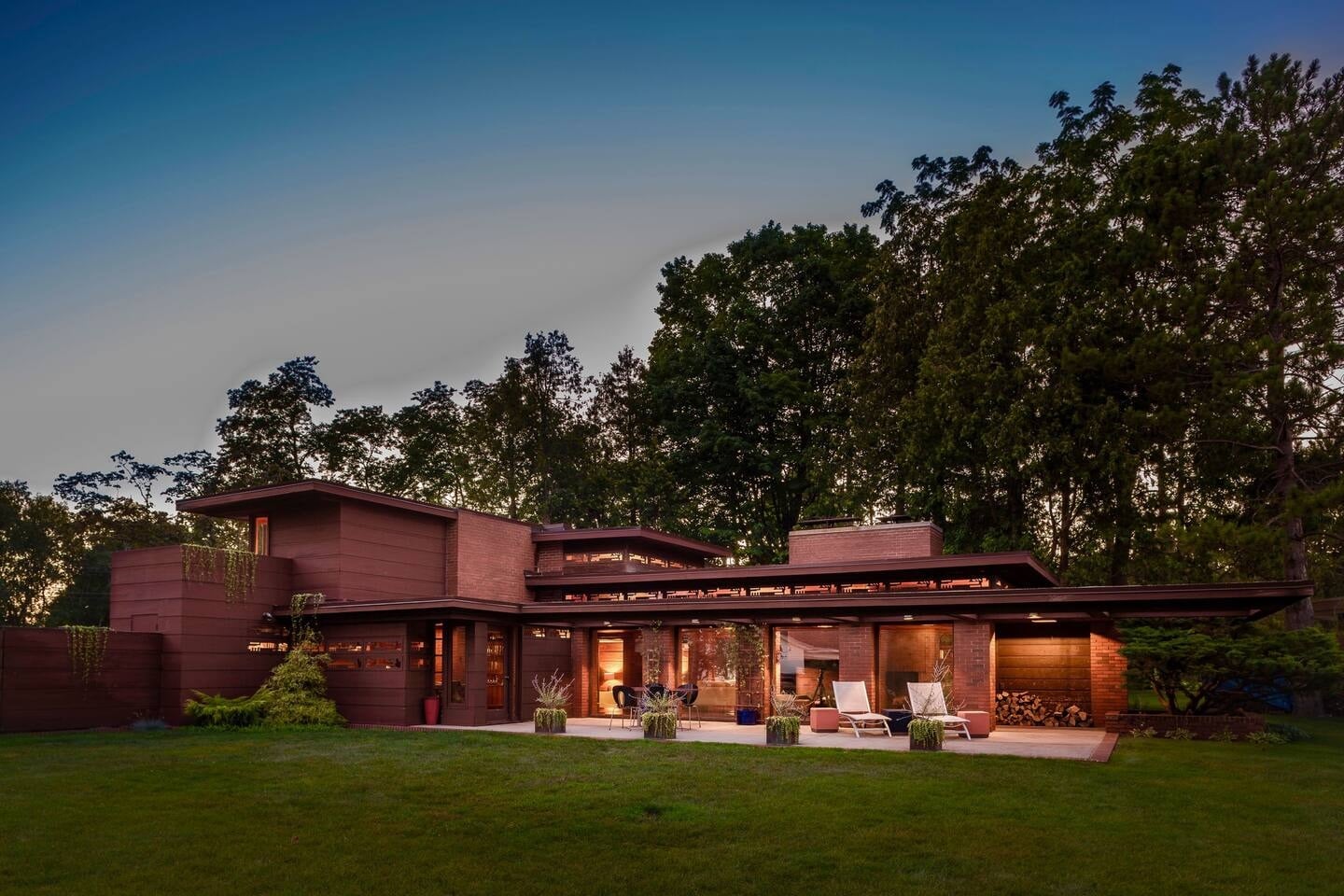 Frank Lloyd Wright AirBnB, Two Rivers, Wisconsin
Last summer one of my dreams came true; to live in a house designed by Frank Lloyd Wright. And, (thanks to the wonders of Airbnb) for three brief but wonderful days in July, Still Bend in Two Rivers, Wisconsin, was our family home. It was designed for a competition in Life Magazine "Dream House" in 1938, and unsurprisingly it won. An example of Wright's Usonian style, a lower-cost design type that grew out of his revolutionary "prairie style" during the Great Depression. We barely left the premises. It was enough to just wander around listening to Frank Sinatra on the stereo and marvelling at every little detail. Living the mid century modern dream.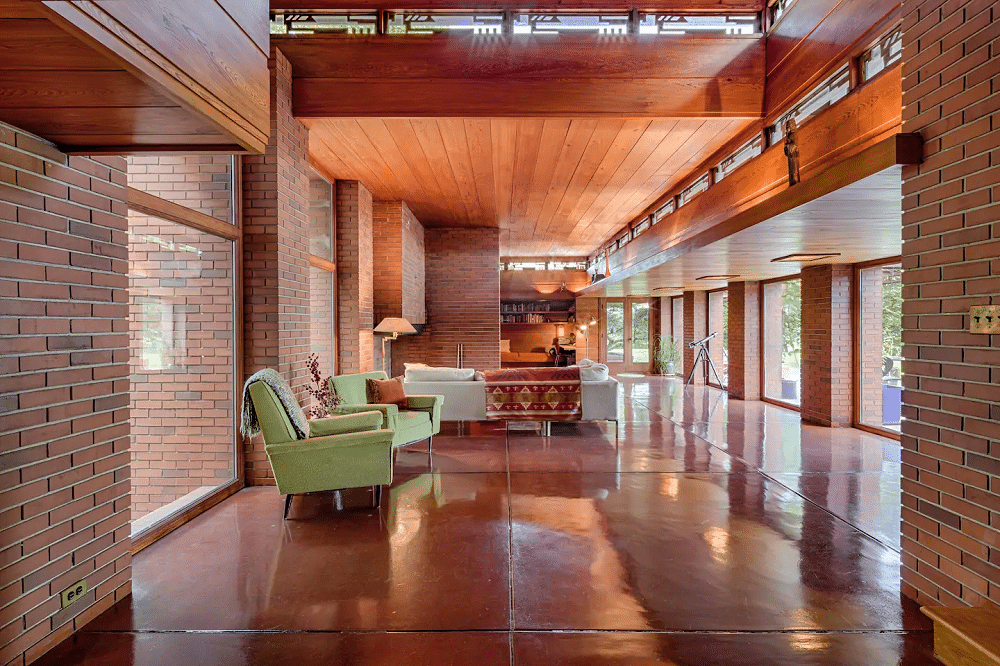 Just look at the high level, or to use the technical term, clerestory windows, with their Egyptian motif and shelves for displaying your MCM treasures. I'm glad I'm not responsible for dusting them but they look incredible! The kitchen with it's double height ceiling with skylight.The decadent master bedroom which you step down into from the hall and has luxurious shagpile carpet.
The huge 63ft long living room has several distinct areas. A nook at one end for curling up and reading books or playing games. A central seating area around the fire, and a hallway that doubles as a stylish office near the entrance. the stairs rise from this hallway to an open gallery which overlooks the whole space. And the use of Cypress wood throughout the interior is warm and welcoming. I imagine it would be a fabulous place to spend a Christmas.
We ventured into Two Rivers only once. A quick trip to the beautiful beach on Lake Michigan and then on to Susie Q's fish market to buy our lunch. This is a fifth generation family business with six smoke houses and four commercial fishing boats and it was recommended to us by our host, the lovely Michael. We devoured the delicious smoked white fish on the beautiful and extensive lawn of our Frank Lloyd Wright airbnb, which leads down to the banks of one of the eponymous Two Rivers. It was a meal I will never forget; both delicious and in the most idyllic surroundings.
In the evenings we drank Martinis, played cards and listened to music. Again, wandering around in awe that we were really going to be sleeping there, in the wonderful sunken bedroom. My daughter also loved her room which had a cosy "cabin" feel to it with the wooden walls and ceilings. She also loved playing the grand piano that was a delightful central feature in the living room (although it appears to have disappeared in these new photos).
My only regret is that, with no friends in Two Rivers, we couldn't throw a party. I have a feeling that any party thrown in this house would result in stories that you couldn't possibly tell the grandchildren. My kind of party!
Below you can watch a video, narrated by it's owner, all about this wonderful frank Lloyd Wright airbnb house.
To book Still Bend click here for the Airbnb listing. From just $375 per night. A dream come true.