Mid Century Modern UK
Did Mid Century Modern style exist in the UK? It was a very prominent style of design in the USA but how did it grow in the UK? Who were the British designers and architects that shaped the UK movement and where can you find Mid Century Modern in the UK now?
The Festival Of Britain 1951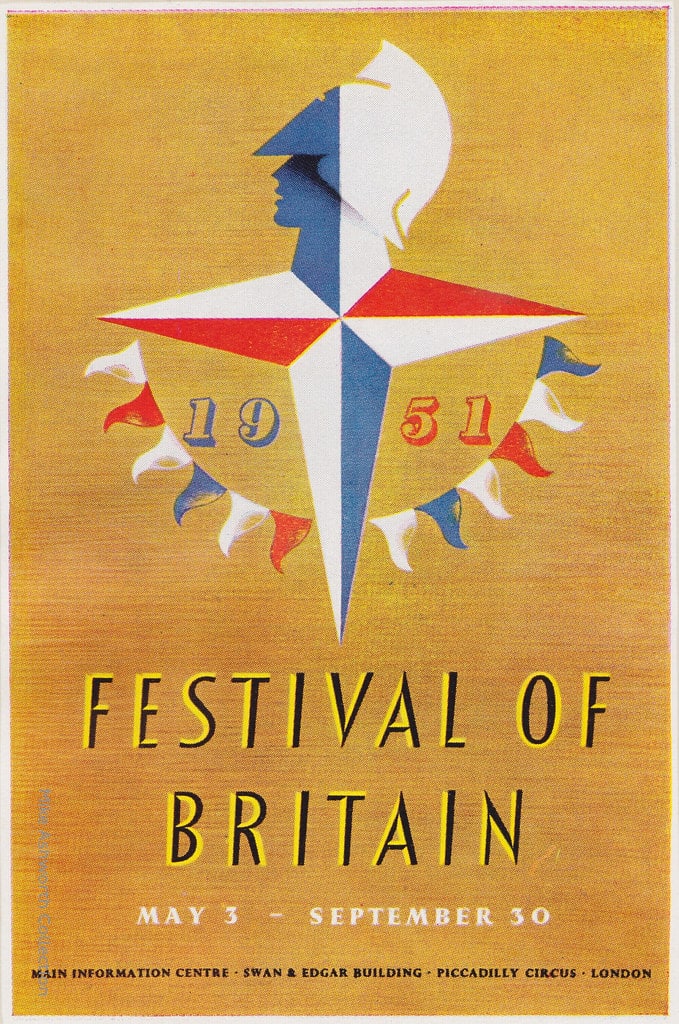 In the 1950s British designers and architects had their own terminology for MCM design. They referred to it as New Empiricism, Soft Brutalism or New Humanism. This described a softer form of modernism that was less purist in it's functional aesthetic. It allowed for some decorative touches. The Festival of Britain took place in 1951, to commemorate the Great Exhibition of 1851. This was very significant for the future of modernism in Britain. It was a showcase for the UK's advances in science, the arts and manufacturing. It marked a seismic shift in focus. Empire was out and innovation was in.
At this point, Mid Century Modern became known in the UK as Festival Style. It was uniquely British and something to be extremely proud of. But like MCM it had at it's core a desire to create buildings and furniture using modern technologies and materials that were affordable and forward thinking.
Robin Day and Lucienne Day
So who were the designers that were paving the way? In many ways Robin and Lucienne Day were the British equivalents of Charles and Ray Eames. He designed low cost furniture and even competed in the same MOMA competition for best affordable furniture in 1949. Robin's entry was his Poly Side chair, created from moulded plywood and polypropylene. It would become ubiquitous in offices, classrooms and canteens across the UK.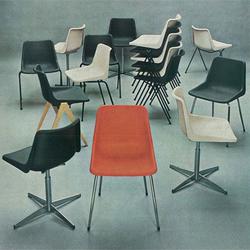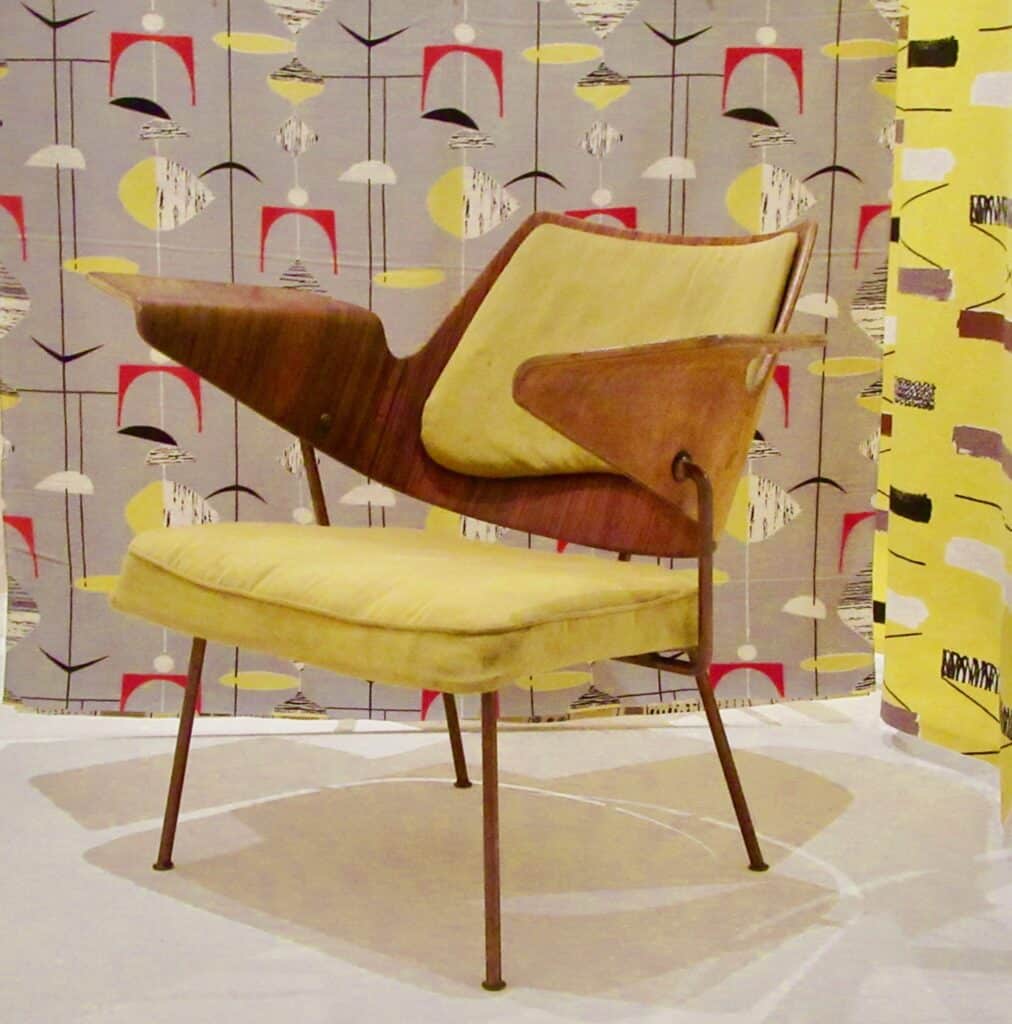 Lucienne Day designed fabrics that incorporated the great icons of mid century modern design. In 1957, Lucienne observed: "In the very few years since the end of the war, a new style of furnishing fabrics has emerged…. I suppose the most noticeable thing about it has been the reduction in popularity of patterns based on floral motifs and the replacement of these by non-representational patterns – generally executed in clear bright colours, and inspired by the modern abstract school of painting". Lucienne herself was largely responsible for this shift and her fabrics are still hailed as icons of Mid Century Modern design across the world.
G Plan and Ercol; Leading Mid Century Modern UK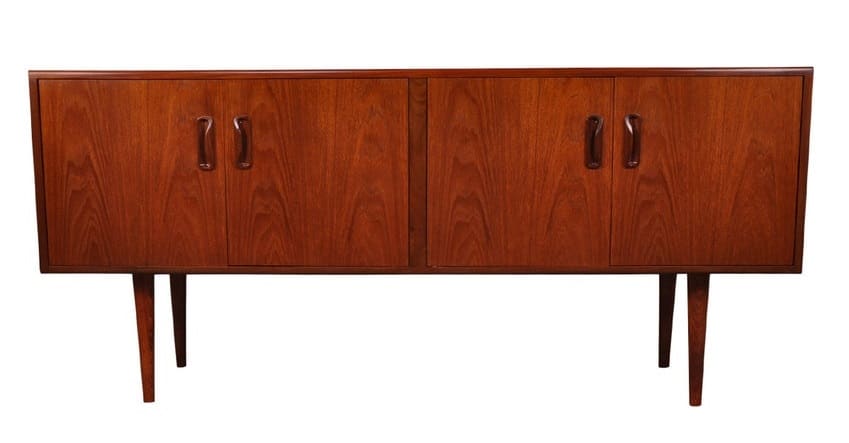 Then in 1953 G-Plan exploded on to the British furniture scene. Donald Gomme, the chief designer at Ebenezer Gomme, decided to produce a range of modern furniture for the entire house which one could buy over a number of years as your finances would allow. Doris Gundry of the J. Walter Thompson advertising agency coined the name G-Plan. The furniture was advertised in magazines and cinemas direct to the public. All furniture had a distinctive brand mark and was usually made from Teak wood.
It's closest British rival was Ercol which also used modern techniques to create mid century modern furniture at a great price in the UK. Danish furniture was popular during the post-war period because the Danes harnessed technology to create stylishly designed, beautifully crafted furniture in wood. The same was true of Ercol, which is why the company was so phenomenally successful.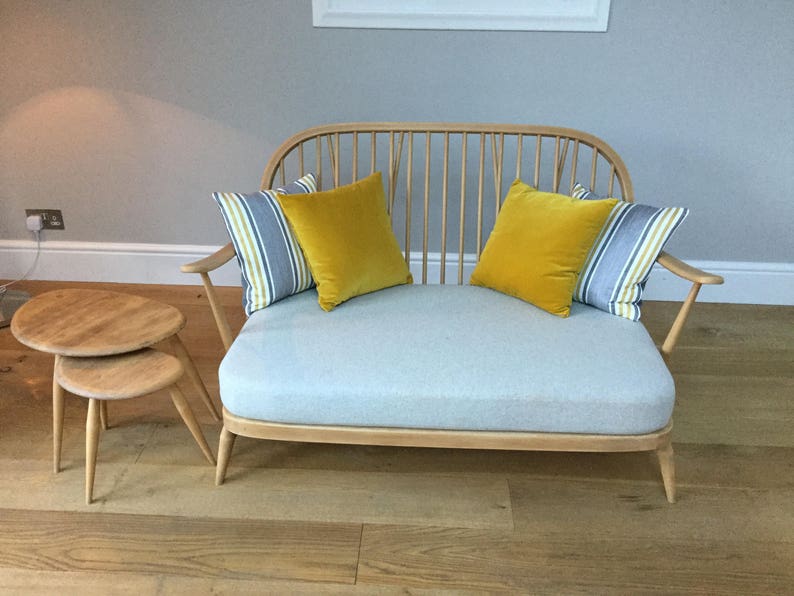 For collectors, Mid Century Modern furniture made in the UK still offers great value for money compared to it's Scandinavian counterparts. ETSY has a lot of great pieces for reasonable prices. Or check out our guide to the best places to buy Mid Century modern furniture online for all the best places to search.