What else would you expect from the coolest Interior Designer on the planet, rock star Lenny Kravitz?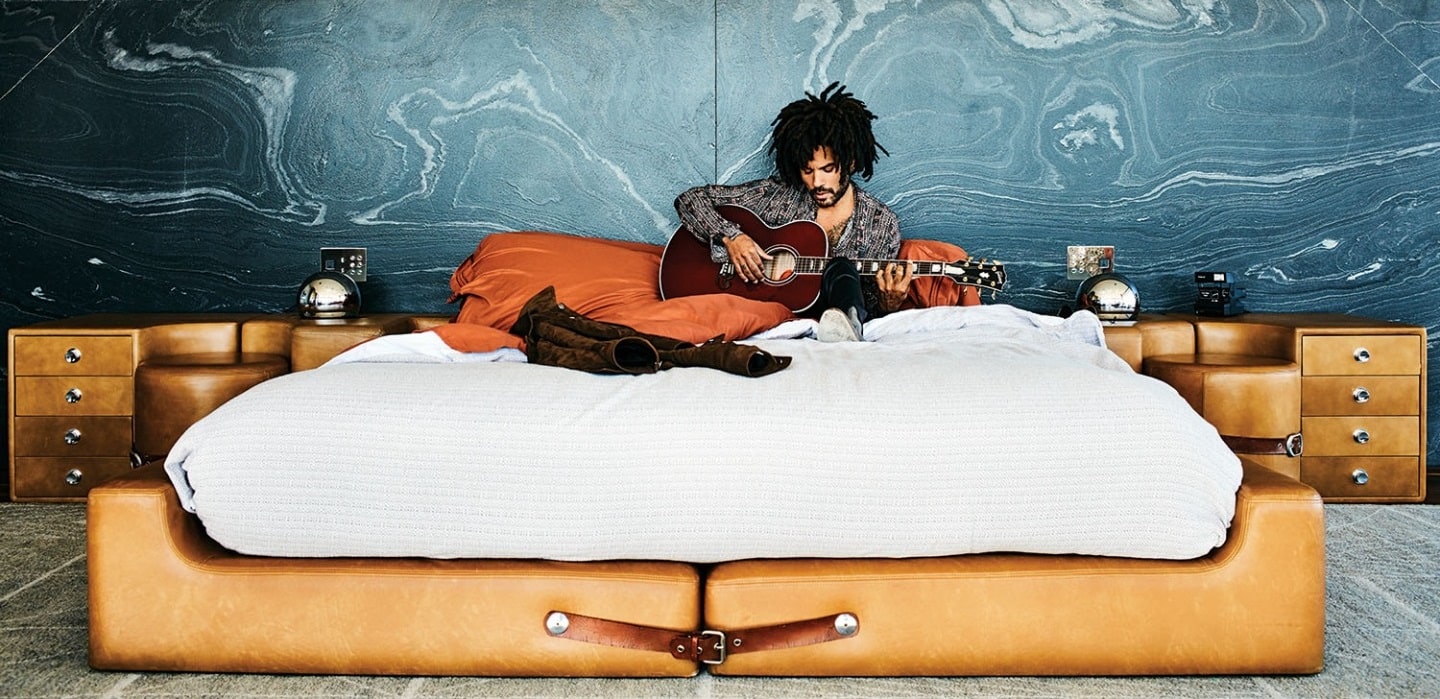 Lenny Kravitz has been working at his second job for almost twenty years now. He is an interior designer with an incredible portfolio of work. It is my dream that one day I can afford his services. Just imagine! Check out his website here Kravitz Design . Mid Century Modern with Rock n Roll Vibes.
I want to focus on his personal projects; his fabulous homes across the world where you can really sense his love for the MCM style of the 1960s and 70s, his futuristic style and his respect for local artists.
Lenny Kravitz's Brazilian Farm
Let's start with his sprawling 1000 acre farm in Brazil. Bought around a decade ago after Kravitz fell in love with it, having spent 6 months as a guest there. It encompasses a number of 19th century Portuguese colonial-style farmhouses and outbuildings that Kravitz converted into guest quarters, a gym, a pool house, and a recording studio.
It's a cornucopia of vintage mid century modern pieces; a vintage Vladimir Kagan bed, a copper bath, a Saarinen marble table paired with Milo Baughman chairs, a 1970s corner leather sofa, audiophile speakers, bamboo blinds and oversize banana leaf monochrome wallpaper. And that is just his bedroom!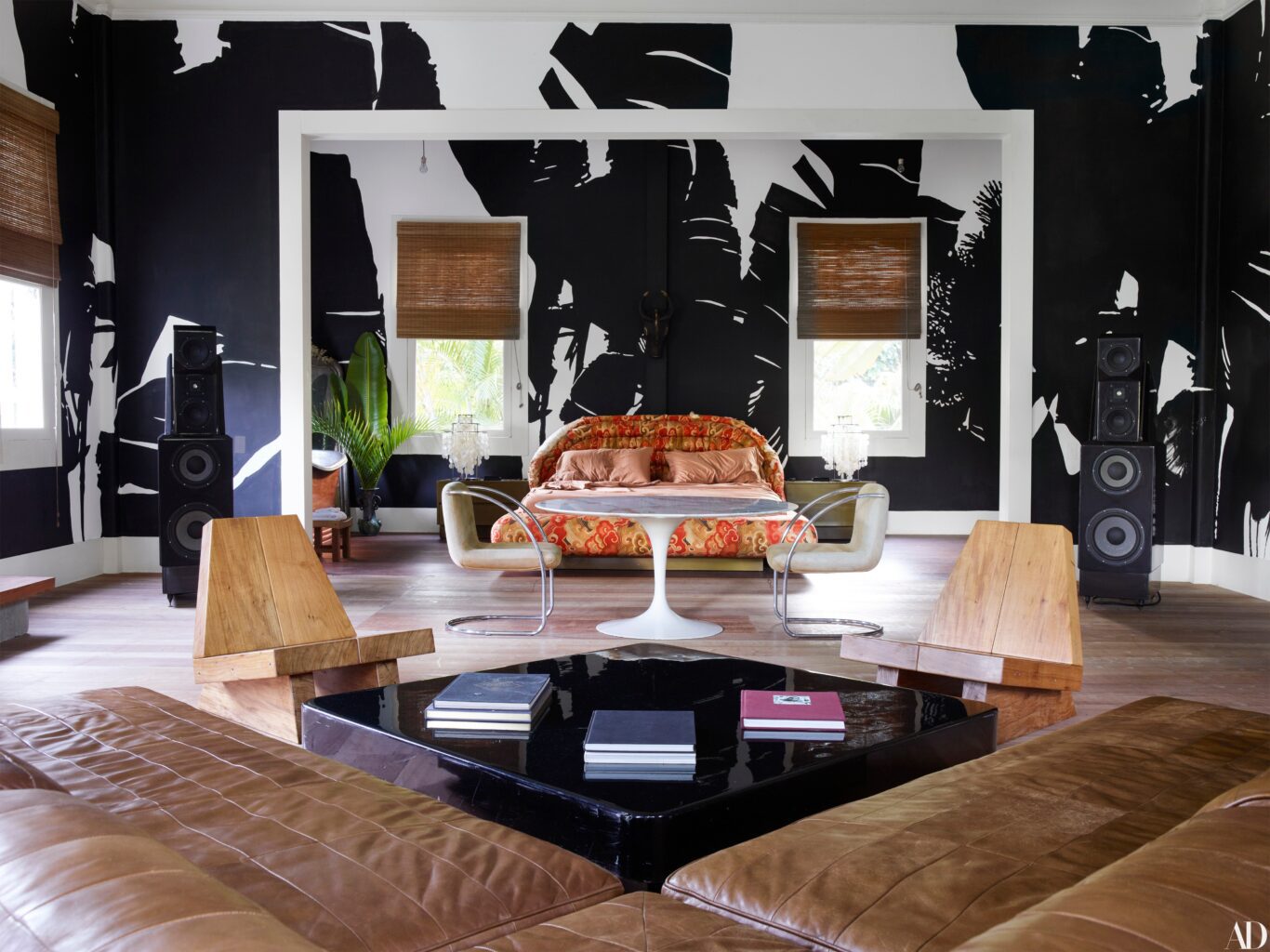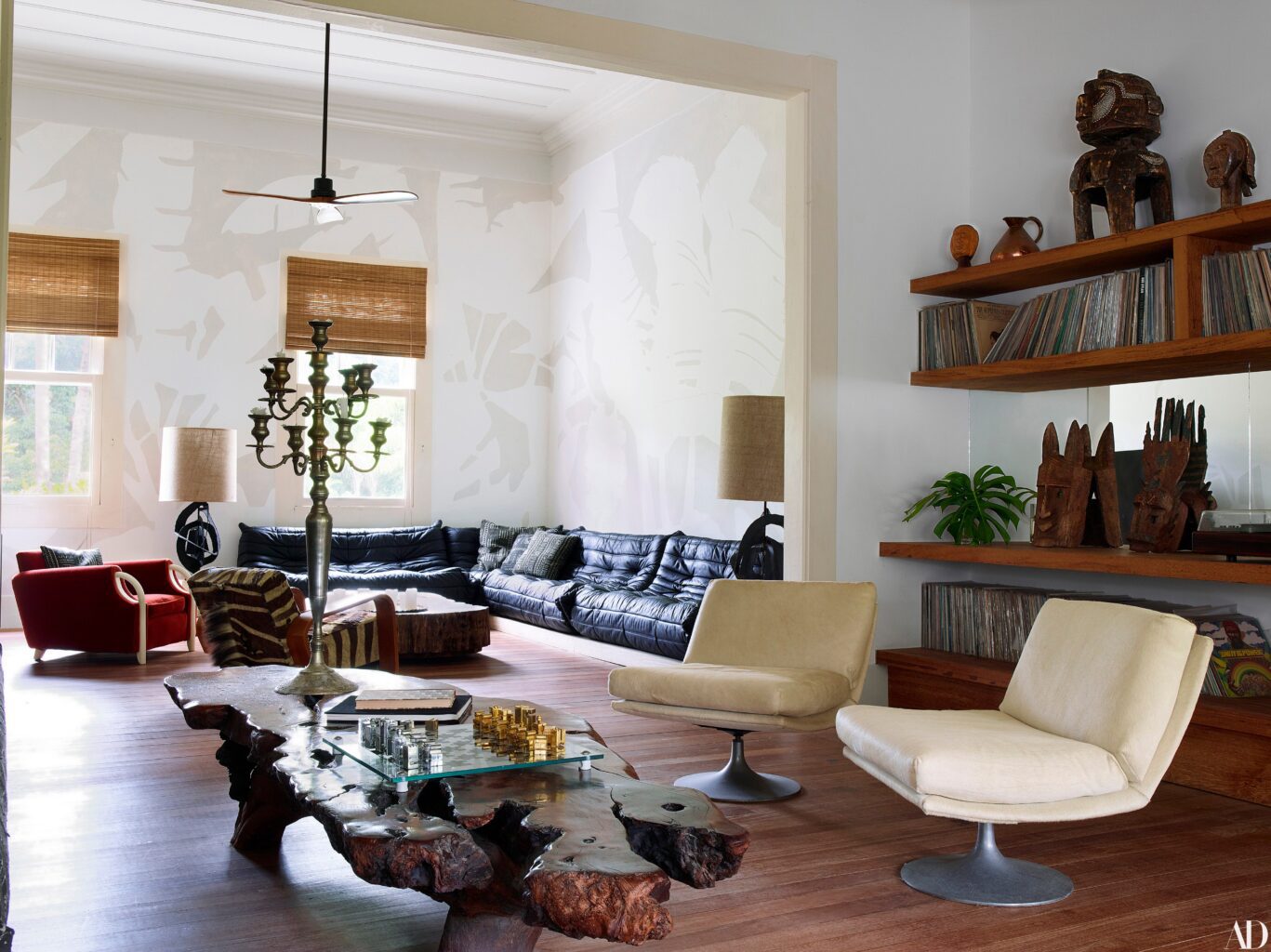 Lenny took his time decorating and furnishing the place over a couple of years which I think shows in its natural and personal style. Architectural Digest describe it as "a vibe that bounces happily between earthy organic and crazysexycool." Sounds pretty accurate to me!
The Parisian Townhouse
Lenny's Parisian Townhouse wonderfully combines elegant Parisian glamour with those familiar mid century modern touches. The mantlepiece sports two pairs of boots – mementoes of heroes, Muhammad Ali and James Brown, and is flanked by two enormous faux elephant tusks designed by Pucci in the 1960s. The chandelier is designed by Kravitz for Swarkovski. The shag-pile rug and low slung leather couches are pure 70s hedonism. In the centre of the room, Richard Orlinski's glossy red panther sculpture prowls across a very rare Elisse coffee table by Gabriella Crespi. A party pad to die for!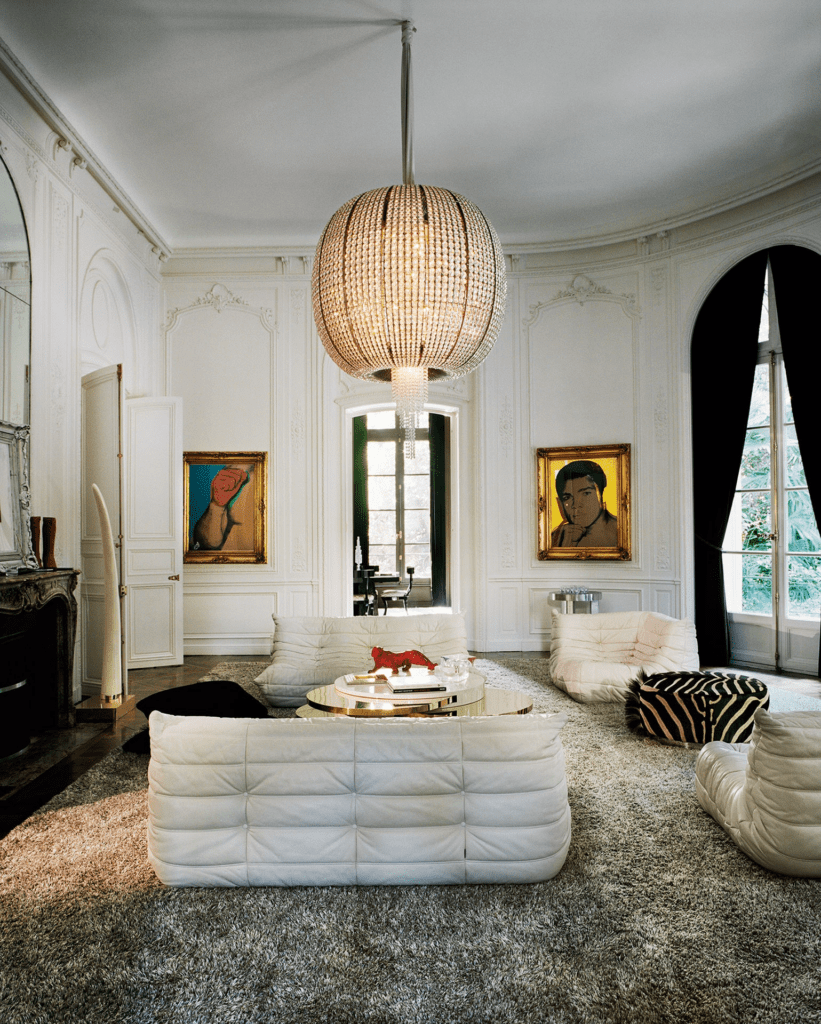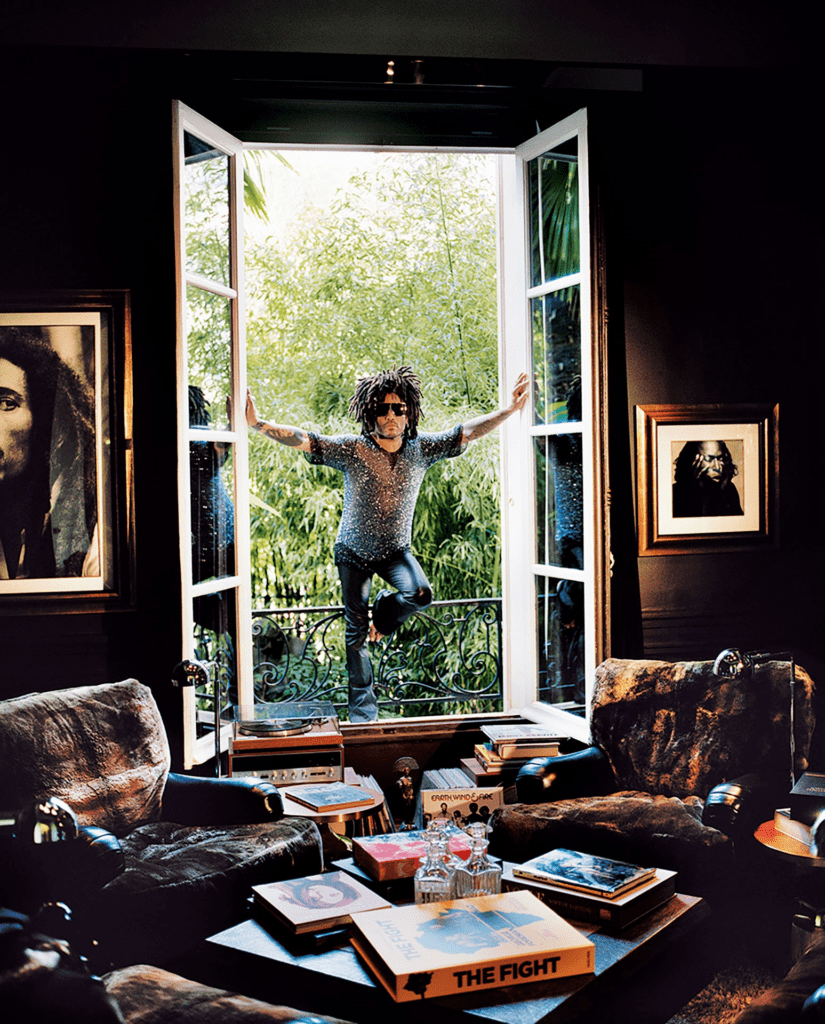 The Miami Pad
But before all of this came the Miami home that Lenny himself described as like "living in a nightclub". Inspired by Verner Panton it was not for the fainthearted. Apparently when Prince visited he said "Oh, I see why you don't want to go out…" But when his daughter Zoe decided to come to live with him at the tender age of 11 he decided it was time to straighten up and move on. If only those fibreglass walls could talk.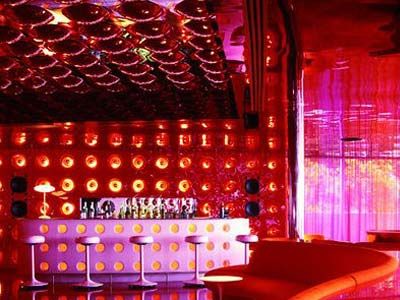 GET THE LOOK
Here are some ideas to help you channel the Lenny Look at a fraction of the price. From banana leaf wallpaper to 70s style sofas and tribal style artefacts, we have plenty of inspiration.