THE EAMES LOBBY CHAIR OR ES104: LUXURY COMES TO THE OFFICE.
This mid century modern classic was conceived in 1960 by the masters of design, Ray and Charles Eames, the Eames ES104 lobby chair was designed for the Time Life Building in New York.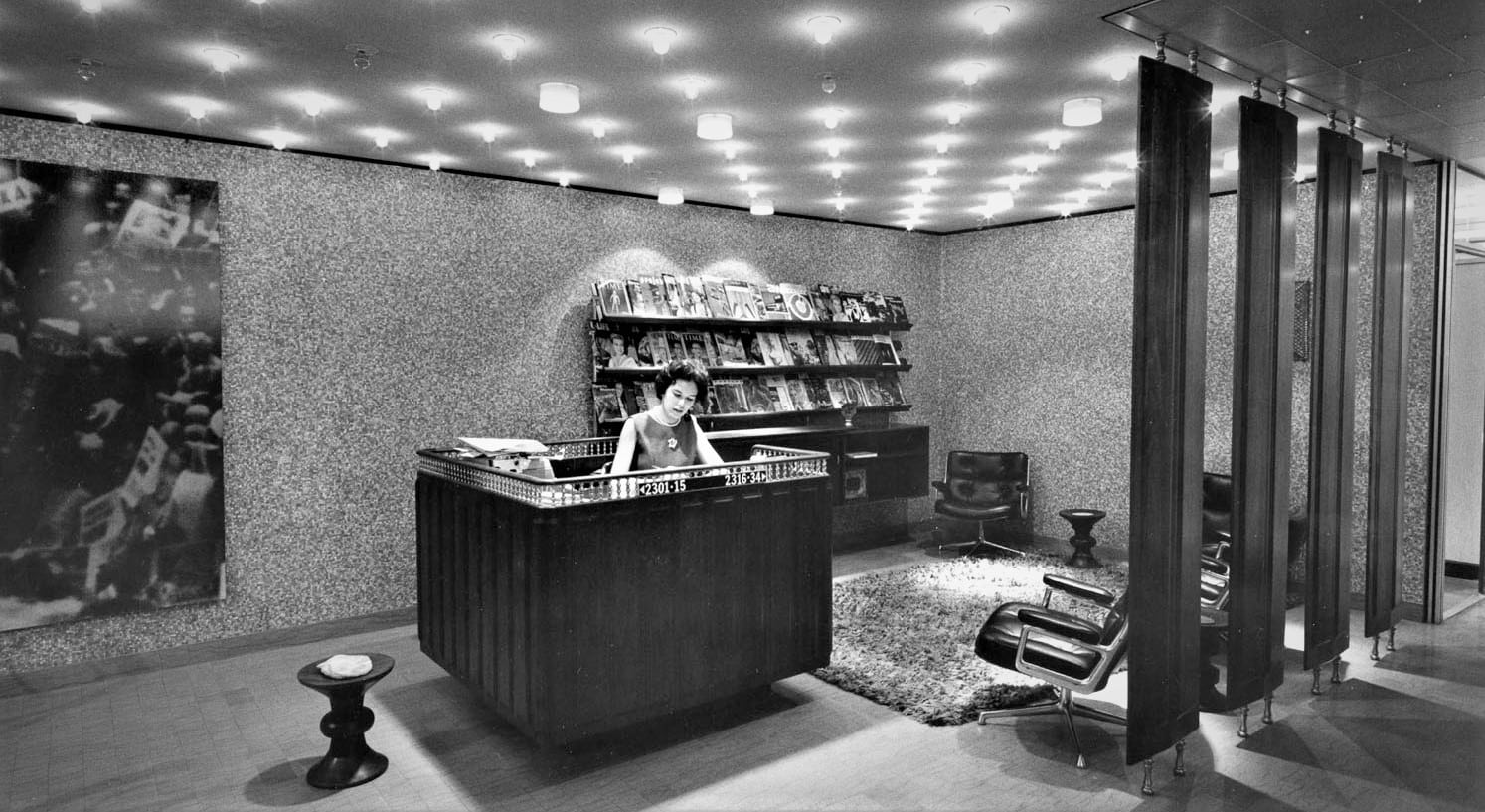 Utilizing similar design techniques as the famous Eames Lounge Chair, the ES104 lobby chair features 3 seperate cushions joined together in a frame. For the ES104, a purposeful aluminium frame was used rather than the veneered plywood of the more domestically inclined lounge chair.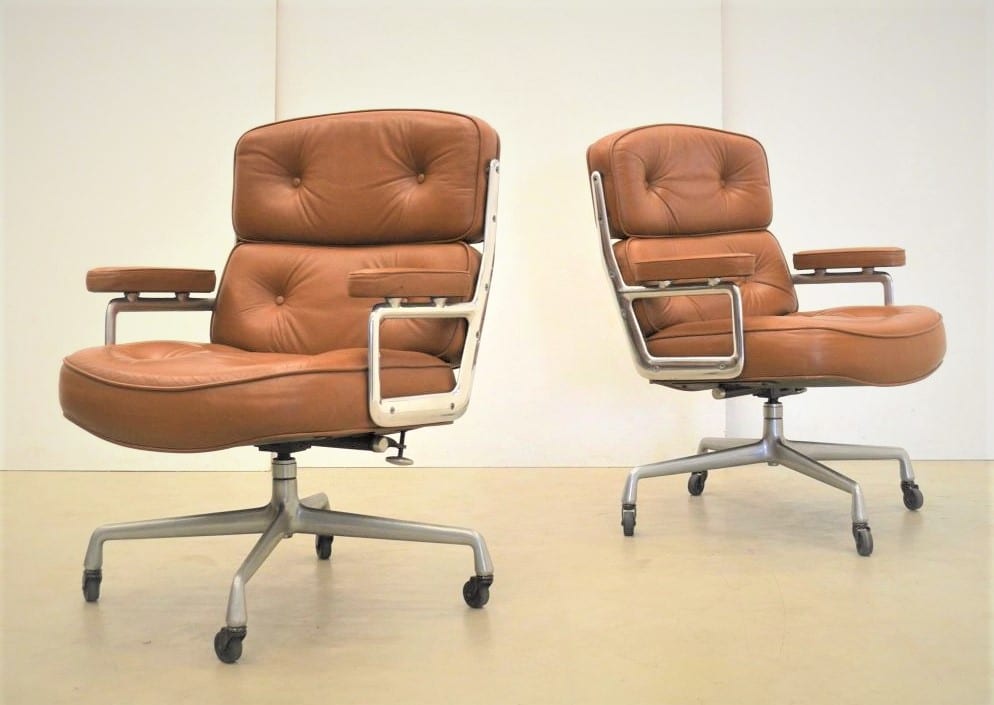 The design has altered a little over the years but the essential style remains the same and one crucial element is unchanged – the chair is supremely comfortable. From the beginning the ES104 has been a luxurious chair, contrasting fine grained Italian leather with its streamlined aluminium structure.

It was not a big leap for the more observant executive to see that the imposing and luxurious ES104 would be an ideal chair from which to issue orders and hatch schemes and indeed, most ES104's these days will be found behind desks in offices rather than in reception area's. The chair also tilts and swivels so the chair's inhabitant can comtemplate those devious plans from a variety of angles.
The ES104 has also enjoyed a life beyond the world of commerce. Its great style and comfort made it a popular choice for talk shows in the 60s & 70s. Here's George Harrison plugging his new LP from a 104 without casters on the Dick Cavett Show circa 1970.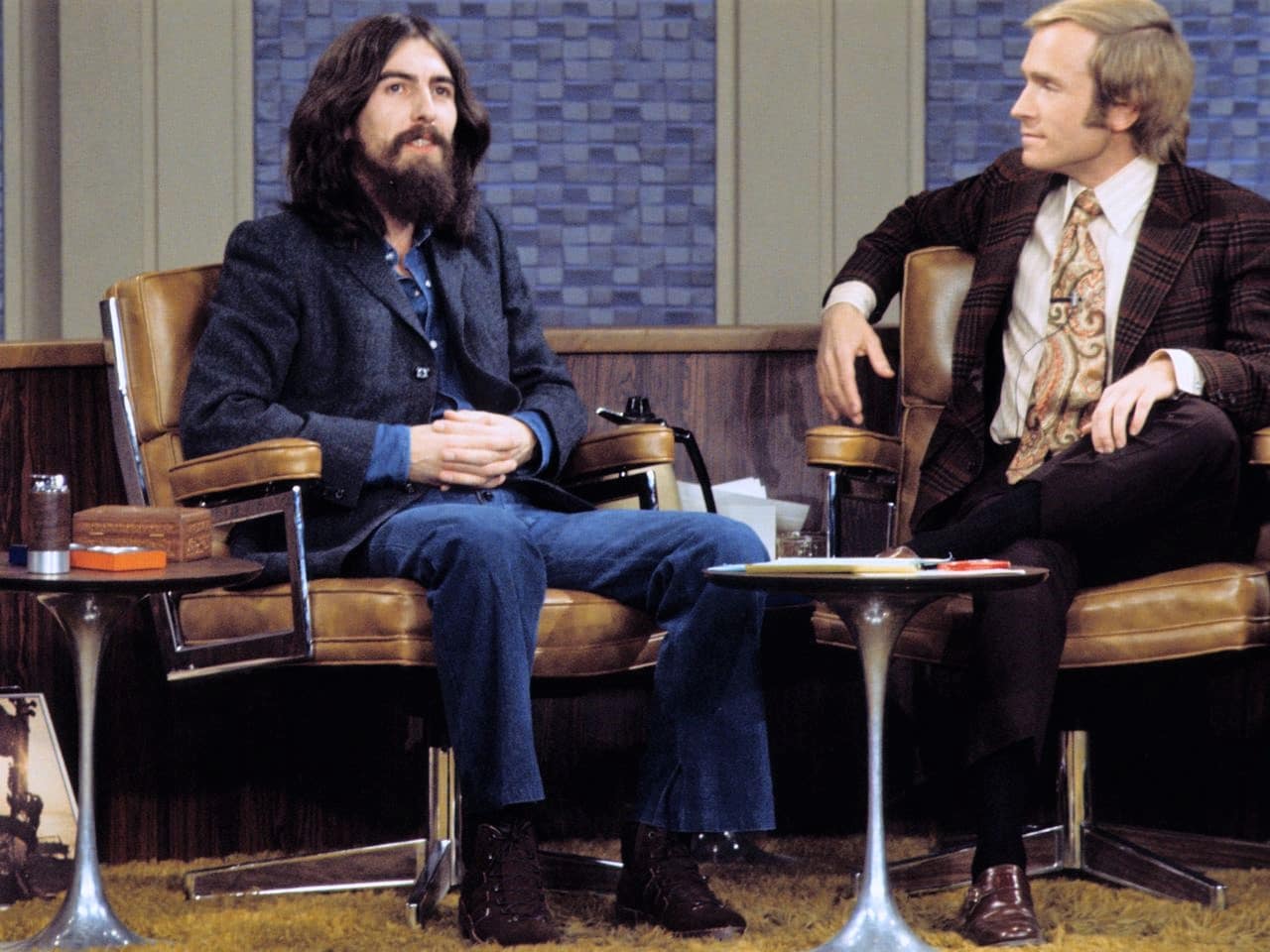 The ES104 is available to this day in a variety of colours for those wishing to be important, comfortable and above all, stylish. Licensed originals are available for the deep of pocket but for the rest of us – those who only aspire to greatness – quality reproductions can be had at a fraction of the cost.
Will working from an important chair make you more successful? There's only one way to find out.