MID CENTURY MODERN OUTDOOR FURNITURE GUARANTEES A GOOD TIME!
There's nothing quite like a retro Californian vibe to create a relaxed party atmosphere and ensure the Margaritas keep flowing . Add a hint of retro Tiki bar and a 60s soundtrack and summer has started!
Let's start with the lounging area. I think the Elements Corner Sofa Set ticks every box. With the flared style of the sides and wooden frame with rope sides it is a fabulous mid century design. And the price of just £649 is unbeatable!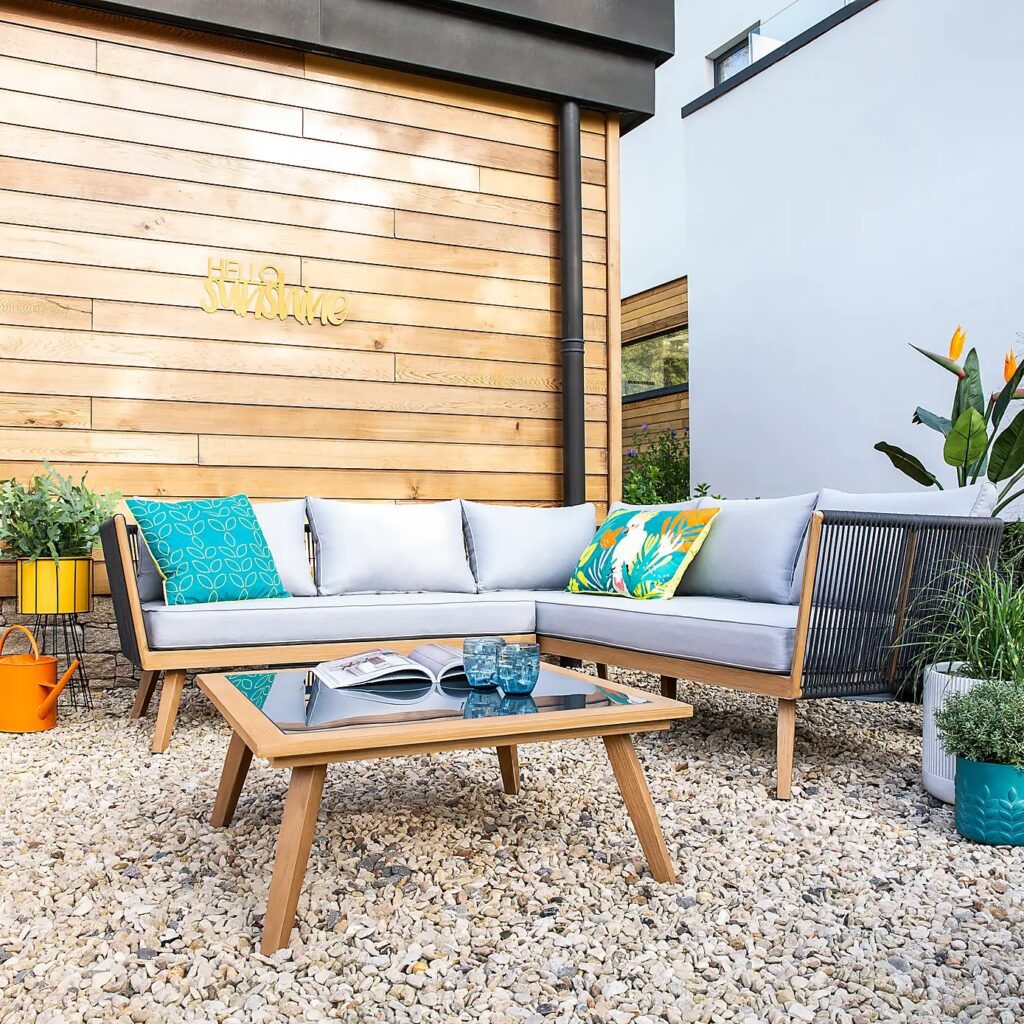 Elements 5 Seater Grey Rope Corner Sofa Set
A sophisticated alternative would be the Avarna Sofa. With its sleek lines and low chunky plinth base, it would look right at home in the grounds of a 5 star hotel. You just need the swimming pool now…
Curves are everywhere in 2022. And The Belva Corner Sofa is the Beyonce of outdoor sofas. There's something a little bit flintstones about it's shape which adds a lighthearted frivolity to your entertaining space.
And there are many other lovely sofas that capture the mid century Californian feel. From wood, to rattan and rope frames with a variety of coloured cushions, there is something for every garden.
For stylish outdoor dining there are also numerous mid century modern style options to add that glamour to your gathering. Rattan chairs are perfect for outdoor use and are a mid century staple.
For the full Californian experience it's essential that you add a firepit so you can stay out late, as the evenings draws in. This really does make all the difference to how much use you can make of your garden in our not so Californian climate.
Don't forget to add some accent chairs that create extra seating for the party, or for swinging or rocking with a good book. It also ensures that it doesn't all look too "matchy matchy" which is all important in recreating the boho essence of a Californian exterior.
last but definitely not least, add that sense of Hawaiian fun with a Tiki Bar and some retro Tiki accessories for making and drinking those essential summer cocktails!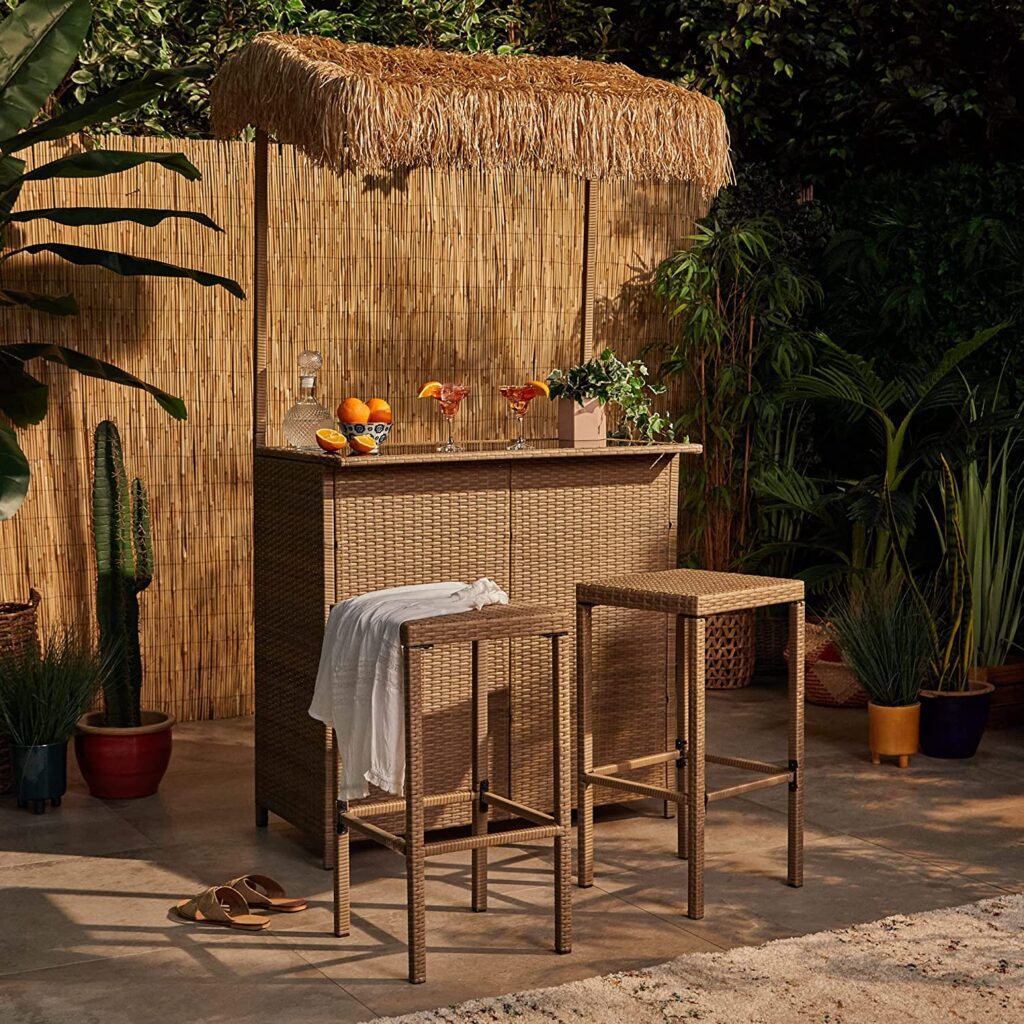 Garden Tiki Bar with 2 Stools
Now you just need to pop Elvis on the playlist, pop on that Hawaiian shirt and Hula skirt and enjoy those hot summer days!
And for more inspiration check out our full guide to retro rattan furniture and our pick of the best hanging egg chairs.