Retro rattan furniture is making a come back. And it's stepping indoors. It has done it before. In the 1960s and 70s it invaded the house. And this is the perfect timing for a second invasion. Why? Because ushers in Hawaiian charm (think a sun filled Tiki bar), Edwardian glamour (My Fair Lady) and even symbolises the fight against oppression (see the Black Panther Party 1960s poster). Best of all, rattan is sustainable, being a fast developing tropical wood that renews itself in only 5 – 7 years. And furthermore, rattan furniture manufacturing is low tech, not requiring production facilities that pollute the environment. These gorgeous ethnic hippy materials are now vying for a place with their upholstered neighbours. Don't be afraid, let them in.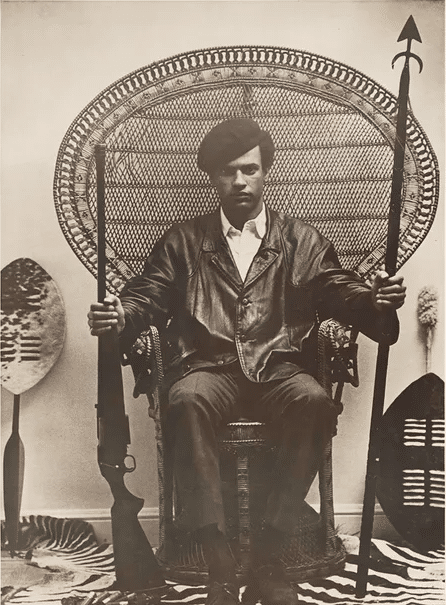 First, a little mid century history. In the USA in the 1950s some high end decorators tried to establish a trend for wicker furniture within the home. With North Americans enjoying holidays in Hawaii, the Tiki craze began to take off, particularly in California. But it was not really until the counter culture youth movements of hippies of the 60's and the 70's that rattan became mainstream for interiors. It was the Peacock chair that became the signature piece of the movement. It featured on countless posters and album covers, from Al Green to this Black Panther Party poster.
The Elka Peacock chair is a great buy at £349.00 or splash out and go for a vintage 1970s one for £ 1,175.00 from Pamono.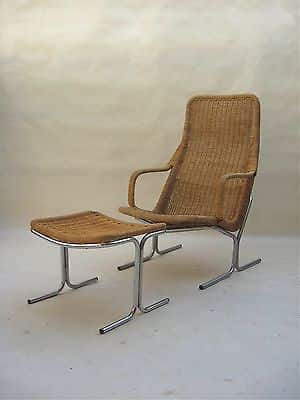 I must confess that I was unaware of the 1950s trend for modern wicker furniture in the Netherlands. Postwar Dutch designer DIRK VAN SLIEDREGT and manufacturers, Rohé and Gebroeders Jonkers, were way ahead of the curve with their gorgeous mid century modern designs in the 1950's. There are some beautiful examples of the use of rattan with metal that would look amazing in a modern home.
Try Pamono for a good selection of these pieces. I think these could be become extremely collectable.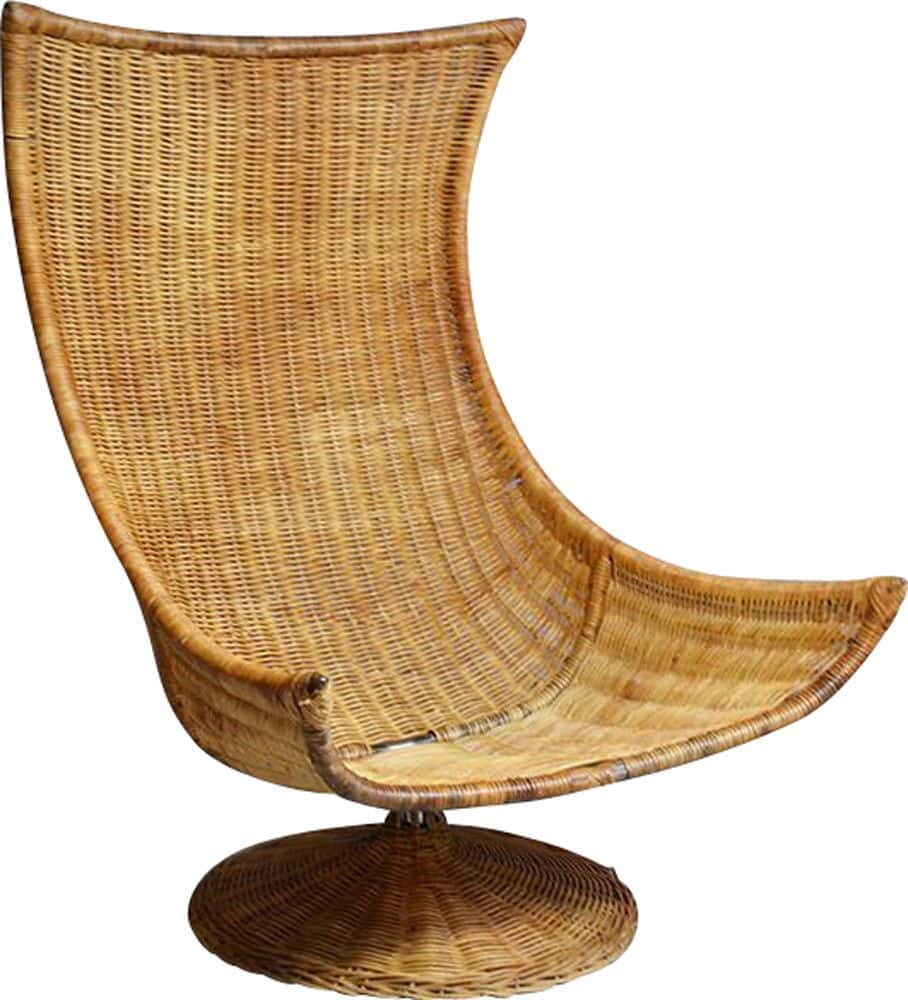 This vintage 1970s chair for sale on Design market is a beauty and will look stunning in any room. I'd love it in my bedroom but I know it will just be covered in clothes the whole time which is a bit of a waste. Only tidy buyers need apply!
Let's continue in the bedroom. There is something very sensual about a wicker bed. So evocative, you can almost feel the tropical breeze on your silk nightgown.
Here are my favourites for you. The curvy Liana bedroom range is a collab (get me with my Millennial terms!) between Made.com and design studio Sebastian Cox. And it's a beauty.
Liana Double Bed
Or why not just change the headboard to update the look?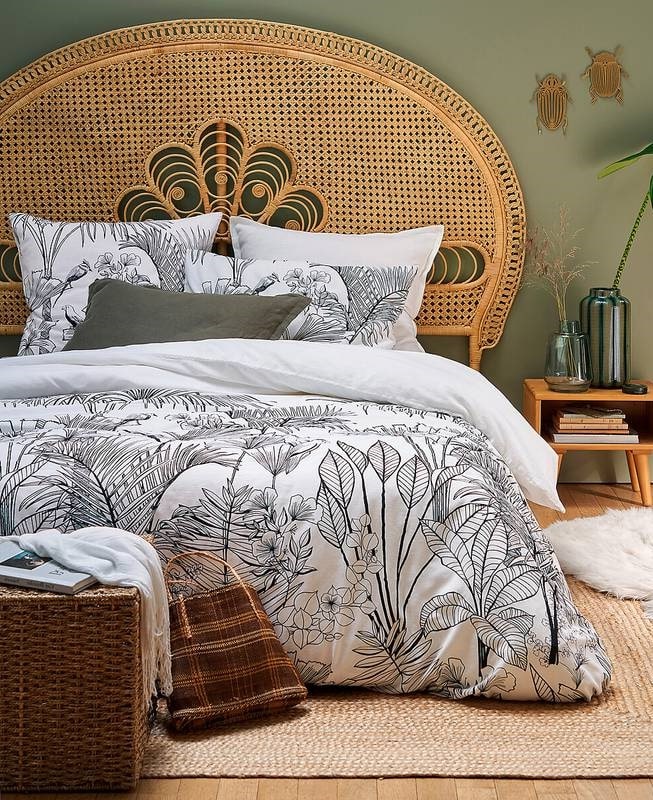 Malu Rattan Headboard
That's enough about beds. Let's look at some modern seating options. I think the rattan chair is taking over from the ubiquitous Eames DSW as the chair of choice for the groovy kitchen/diner/living room. They are springing up in all my favourite cafes too. In winter you can add a little sheepskin throw to make them cosier. If you feel you need a little boho flair in your life this is the way to go. The pampas grass says it all. Cox and Cox have some particularly beautiful examples.
And for the most decadent of all the rattan chairs, take a look at this Cocoon chair. Isn't she lovely?
I predict that the offshoot trend from all of this will be the gorgeous Cesca chair designed by Marcel Breuer. You won't tire of it as easily as you might the others because it's a classic. The only problem is the price. The Knoll version will set you back over £1000 each. There are some vintage buys to be found, check out my shopping guide here for all the best online vintage suppliers or you can buy a set of 2 Cesca chair reproductions for just £250.
Another mid century modern stalwart is a hanging egg chair and these are trending in rattan for use in the garden or indoors.
If you don't want to go all out with rattan then there are plenty of lovely accessories you could use instead. Lampshades are a fabulous way to introduce a splash of boho chic. Not only that but they give off a lovely warm glow and cast spectacular patterns of shadows and lights around them.
But it doesn't stop there. there are rattan desks, sideboards, TV units, mirrors and drawers and more…
A sustainable, counter culture den of decadence. It's going to be a good year, retro rattan furniture is making a come back even if it is raining outside!
For more ideas take a look at our retro rattan furniture products page.