The glamour of a ski resort. If you've seen House of Gucci you'll be picturing Lady Gaga in her red ski suit and wonderful mid century modern styling. Whether we're in full lockdown or maybe just a little restricted we are going to be spending a LOT of time at home this winter. So let's embrace it. It will probably be raining outside so why don't we curl up under a lovely blanket and watch all movies?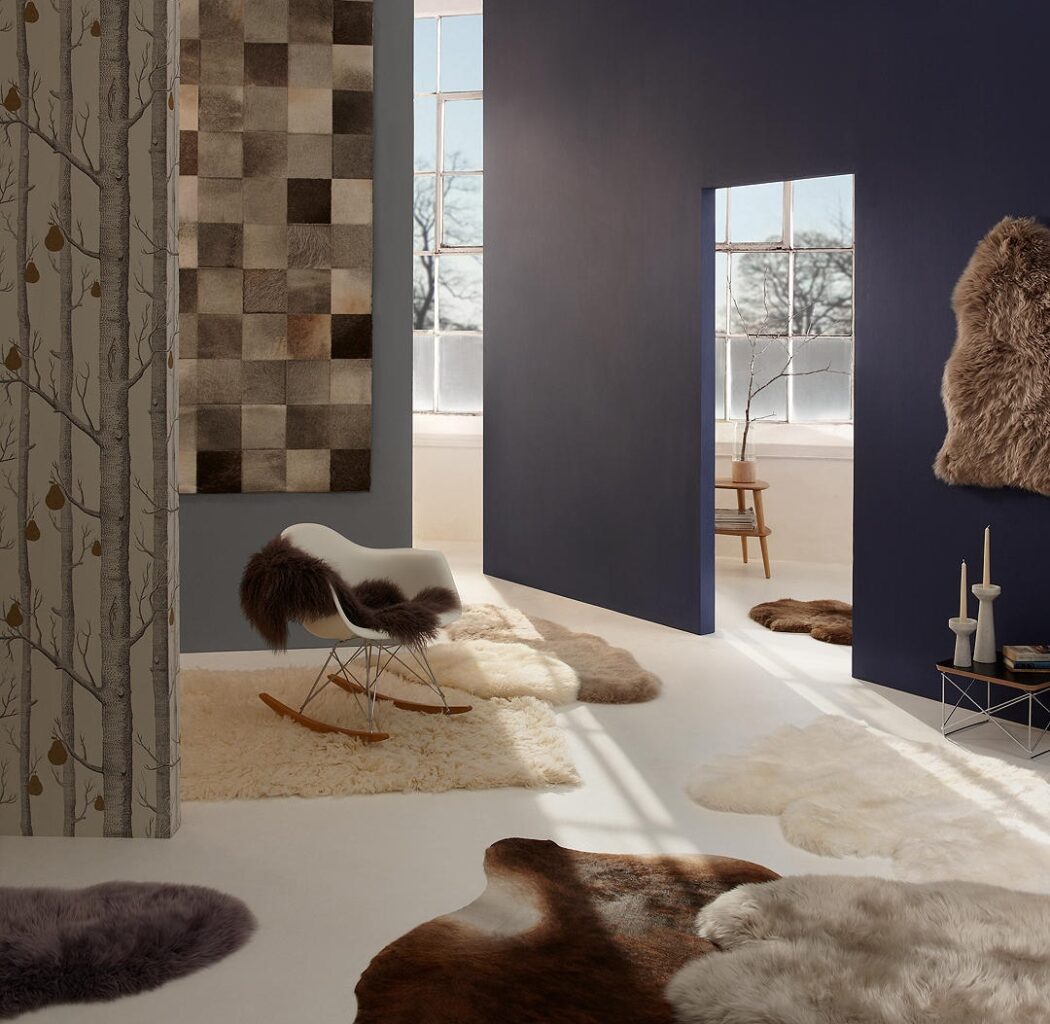 You don't get much cosier than classic ski lodge chic, antlers and all. And teamed with the vintage look leather sofas (Arizona from Maisons du Monde) look so inviting.
Sheepskin and other fluffy cushions are key to this look. We are going all in for sumptuous sheepskin rugs, seat pads, beanbags and more. All of these beauties shown below are from the wonderful Cox & Cox.
Finding the best sofa for snuggling up on this winter is not just a luxury it's a necessity! It's going to be a long winter. Even the name of this rich yellow velvet sofa makes me want to dive into it and never leave…
The curved grey velvet sofa from Cox & Cox is delightfully decadent and feels like a cocoon while retaining it's sophistication.
From Made.com we love the aesthetic of the uber cool Stanley sofa with the softening effect of the Haddie cushions..
As you can see, it doesn't have to cost a fortune to add those soft touches and create that ski lodge look. Voila! Suddenly you're in Aspen!
We'd love to see how you transform your living room for winter so please do tag us on instagram with the hashtag #madaboutmidmodsnuggle.