Mid century modern style sofas can be found these days in most of the large furniture stores and there is a dazzling array to choose from. There are early modernist era classics inspired by designers such as Florence Knoll and Corbusier. Or maybe you prefer the 1950s and early 60s styles that feature buttoned backs and splayed legs, often upholstered in Draylon back in the day, but now more likely to be covered in luxurious velvet or wool. Or how about low leather and louche corner sofas that when paired with a white shag carpet scream 1970s drug den?! Whichever look you prefer I would like to help you make the right choice of mid century sofa for your home.
Mid Century Modern Classics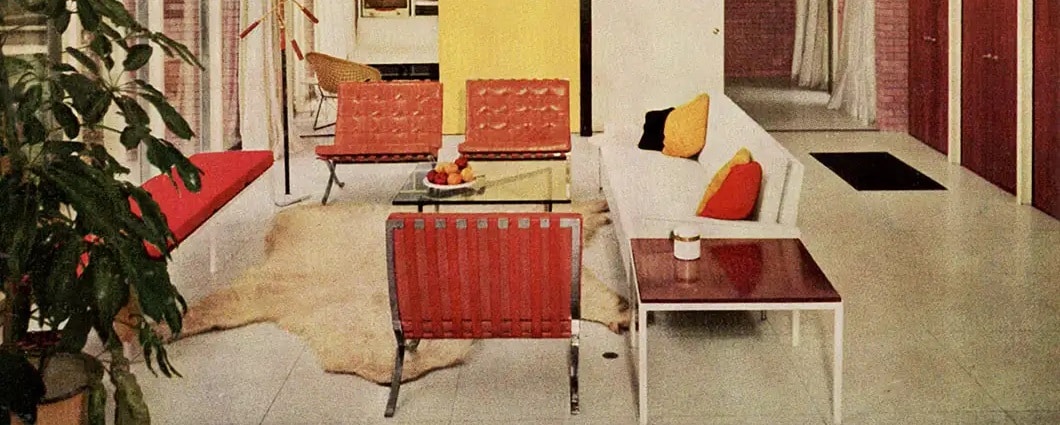 In 1929 an International Exhibition was held in Barcelona. Mies van der Rohe designed the German pavillion and the "modern" world dawned. He also designed the eponymous Barcelona Chair and foot stool to go inside it. Almost simultaneously his contemporary, Corbusier, was working on a redesign of the classic club chair. He created the LC range. LC1 being an armchair, LC2 the two seater sofa and so on. It wasn't until the 1950s that Florence Knoll created her lounge collection but it is redolent of the works of these modernist forerunners. The licensed editions of any of these designs will set you back thousands. Fortunately there are some wonderful copies that are affordable for most budgets. Which was what these designers were aiming for with their egalitarian vision in the first place.
If you want a truly timeless style and to own a piece of 20th century history I recommend choosing one of these modernist classics.
Mid Century Modern: 1950s and 60s Mad Men Style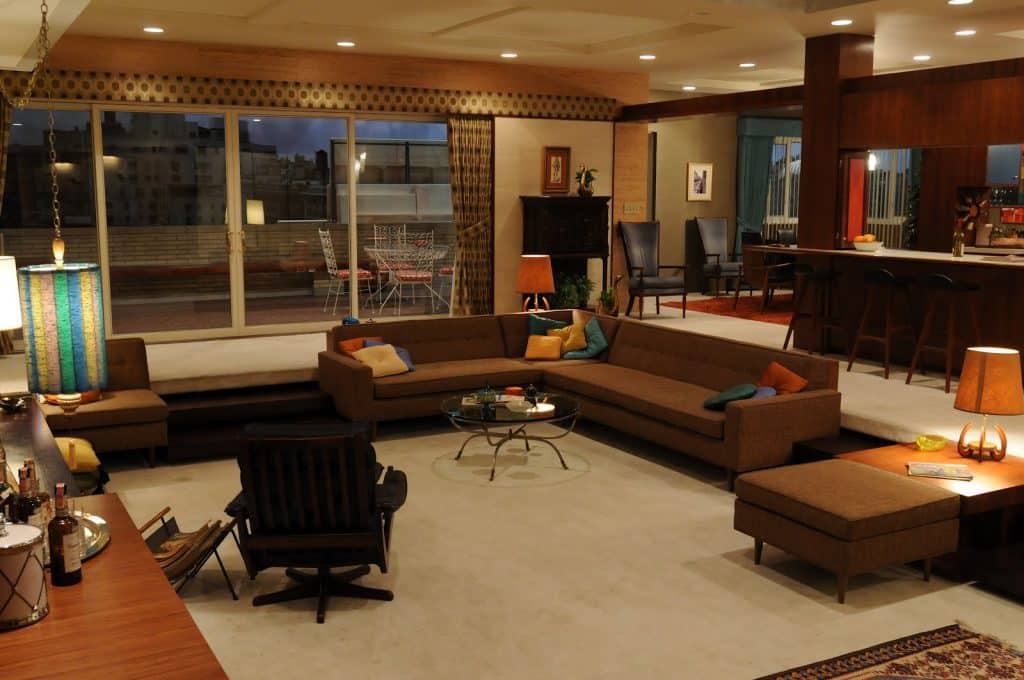 However, for a more pronounced mid century style there are certain design features you should look for that separate them from a purely modern aesthetic. These can include splayed and tapered legs, winged back designs and buttoned backs and cushions. They were usually upholstered in draylon or nubby wool fabrics. Suitable colours could be burnt orange, earthy shades of brown, elephant green or muted teals and blues. Nowadays we tend to prefer velvet to draylon and it adds a welcome feel of luxury to the mid century style sofas.
Sexy Seventies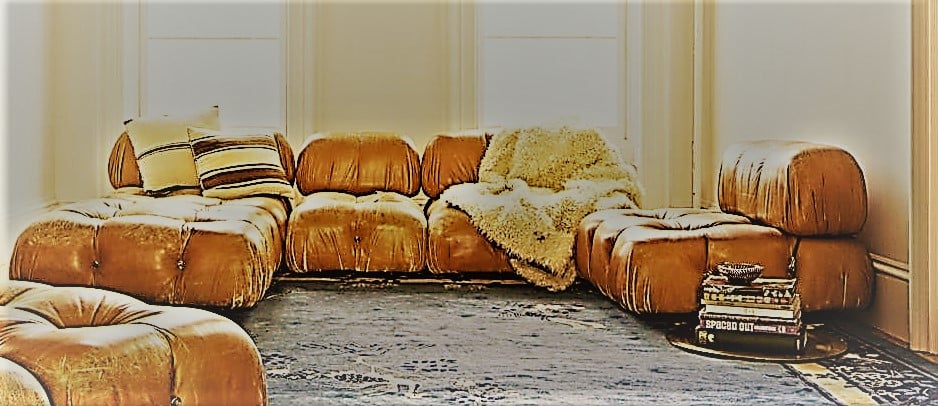 I have to admit to having a bit of a seventies fetish right now. Maybe because it's a little less prevalent than the earlier styles. Maybe because it is so darn decadent. Just add a shag pile white carpet and a black glass coffee table and you have the party pad to end all party pads. For the real seventies vibe you should aim for a corner sofa; a base that goes right to the floor and cushioning that's nice and squishy. This is not the time for formality. Invite your friends over, kick off your shoes and reeeeeelax.
So, which style of mid century modern sofa is for you? Tell us what you think in the comments!