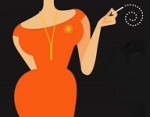 THE WORLD'S BEST MID CENTURY MODERN HOTELS
Looking for an excuse for your next holiday? Why not seek out some inspiration for your re-modelling project by staying in some of the world's most desirable mid century modern hotels? The sophisticated surroundings will give you an excuse to glam up for dinner for a change.
Designed by famed architect, John Lautner in 1947, Hotel Lautner is comprised of four distinctly designed mid century modern interlocking units with a modern update. Tucked away in an unpromising suburban-style neighbourhood in the desert, this is really a hybrid between "upscale vacation rental property" and "boutique hotel". If you're visiting in Februaury, be sure to check out Palm Springs modernism week
This is how it looked back in the day, when it was still the Beverly Carlton Hotel. Alvin Lustig co-designed it (look him up; he was a wonderful graphic designer amongst other things).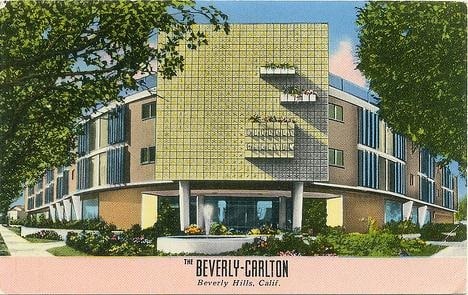 If its good enough for Marilyn then it's good enough for me. It was originally the Beverly Carlton hotel and Marylin resided here, on and off, for three years in the early 50s. As you can see, they still have the same pool.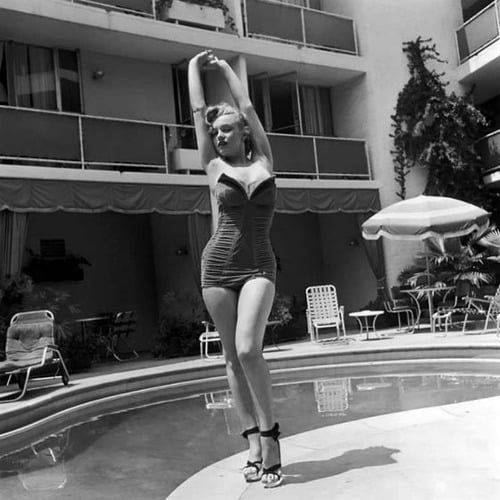 The Kor group who took it over and remodelled it in 1999 say they took a "formerly non-descript property" and re-launched it as a sophisticated modern boutique hotel. An interesting way of looking at it…I think Alvin might have something to say about that. I'd say… they've done a pretty good job of capturing the essence of its former style with a modern twist.
To experience what may well be the only existing 20th century design hotel by a master architect, one has to book a fare to Sorrento, Italy, where you will find Gio Ponti's Parco die Principi, in all its original glory. He designed every detail of the hotel, from the furniture to the lighting to the thirty different geometric-patterned tiles used in the interior. The entire colour scheme is in shades of blue and white, reflecting the gulf of Naples which it overlooks. It reminds me of a wonderful dream I once had…
If you want to step back in time and hang out like Frank and the rest of the pack there's nowhere quite like Palm Springs. There are more than a few mid century gems to stay in here but my favourite is the Del Marcos. Designed in 1947 by famed desert architect Will Cody this place exudes authenticity. Mine's a Martini and if you're visiting in Februaury, be sure to check out Palm Springs modernism week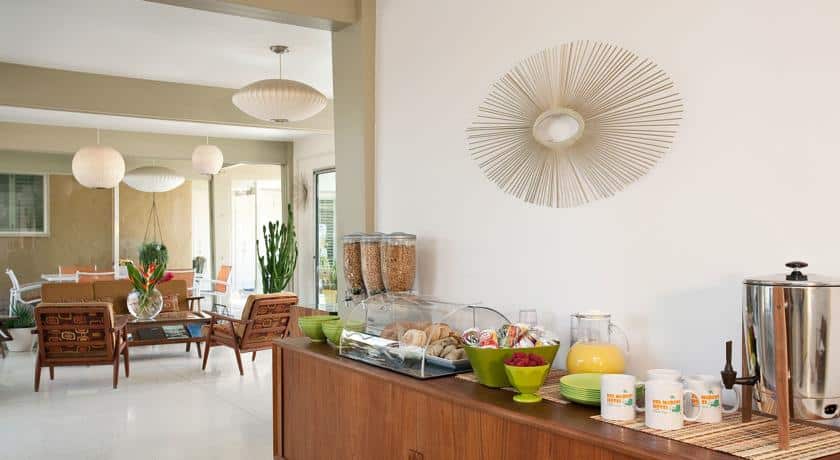 It doesn't have to be palm trees and pools. Hotel des Trois Vallées is situated at the foot of the resort's world-class ski slopes and was the first post-war hotel on Courchevel,. At the time of its construction in the 1950s, post-war modernists craved a new way of mountain living and this landmark hotel came to epitomize just that. With its recent renovation, the mid century style has been retained, including most of the hotel's original furniture by the likes of Charlotte Perriand, Jean Prouvé, and Pierre Paulin.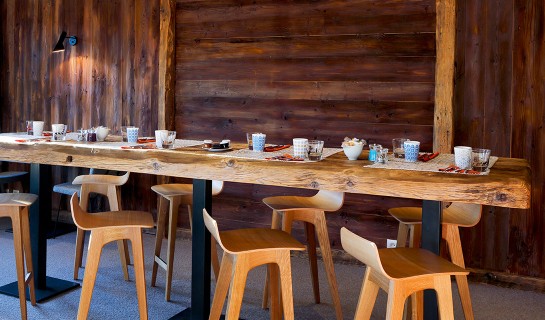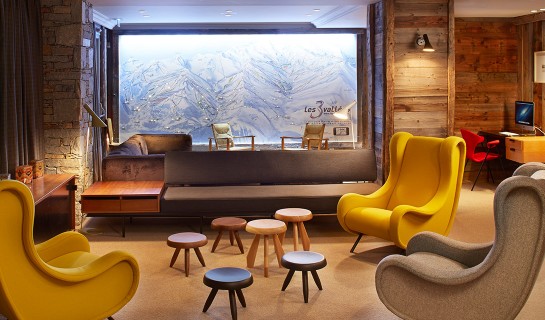 It wouldn't be much of a list if it didn't include a proper motel, would it? The Fenway Park Motor Hotel was a classic. built in 1959 at a time of great optimism and style.
It has just had a major refurb and has been renamed "The Verb" to highlight its connection with rock and indie music of the 1970s and 80s. So it is part mid century but with an edgier vibe. Like Tony Bennett duetting with Amy Winehouse; a classic combination.
THE RADISSON SAS ROYAL HOTEL, COPENHAGEN
Designed by Danish architect and designer Arne Jacobsen for the airline Scandinavian Airlines System (SAS), it was the first skyscraper in Copenhagen and the largest hotel in Denmark when it was completed in 1960.
The entire hotel, from the exterior facade through to the stainless-steel cutlery used in the restaurant and the Swan and Egg chairs gracing the lobby were designed by famous Danish architect, Arne Jacobsen. Sadly, most of his work has been replaced by standard fabrics and furniture, and the hotel is now referred to as Jacobsen's Lost Gesamtkunstwerk, (artistic creation).
Just one room has been kept in the original design. It has all of the original, green furniture and the wood panels on the wall. This room, Number 606, is still available for booking, but be sure to book well in advance. Or tell them you're a relative… Mrs Jacobsen has a nice ring, doesn't it?
I wouldn't mind going loco down in Acapulco if I was staying here. It featured in the opening shots of Elvis's Fun in Acapulco so its mid century credentials are all there. It has recently been restored to its former 1950s chic; the revival features plenty of tropical luxury combined with old Hollywood glamour.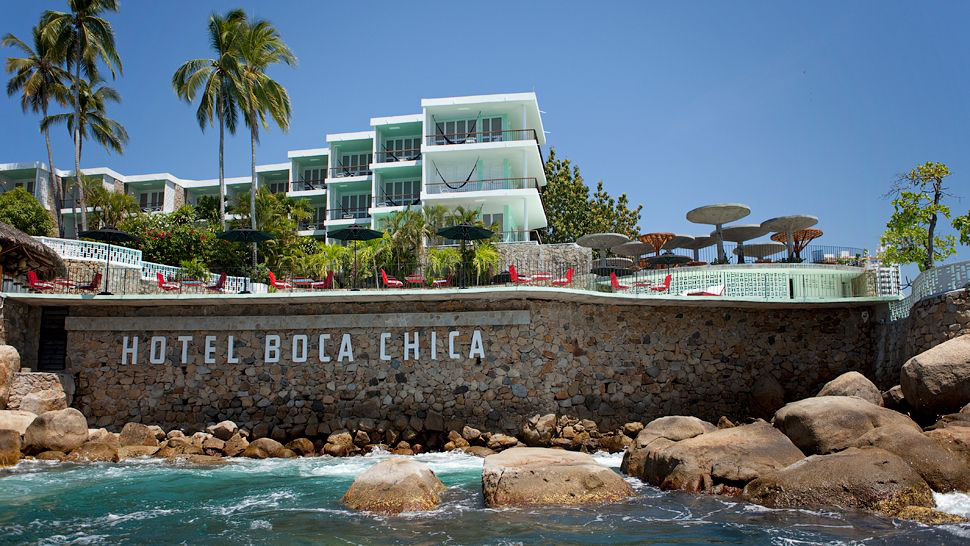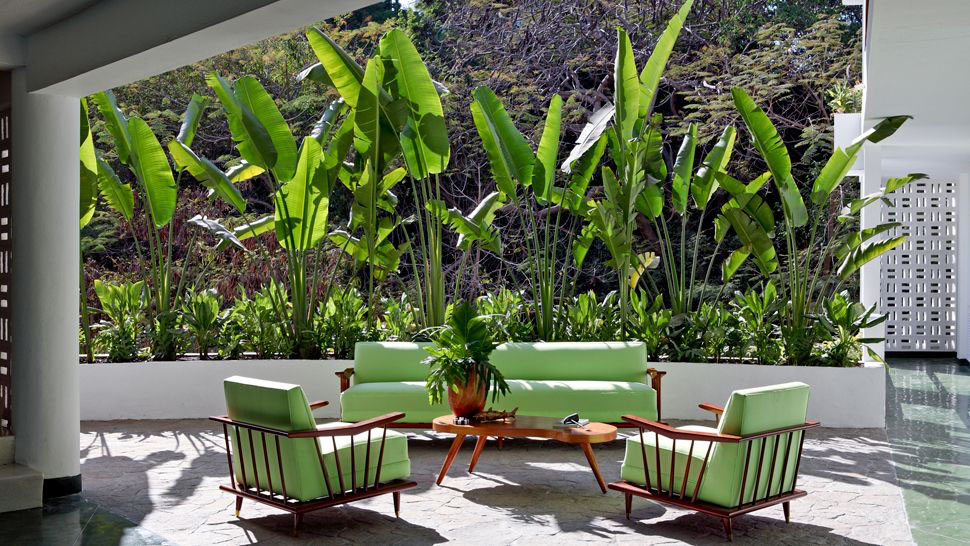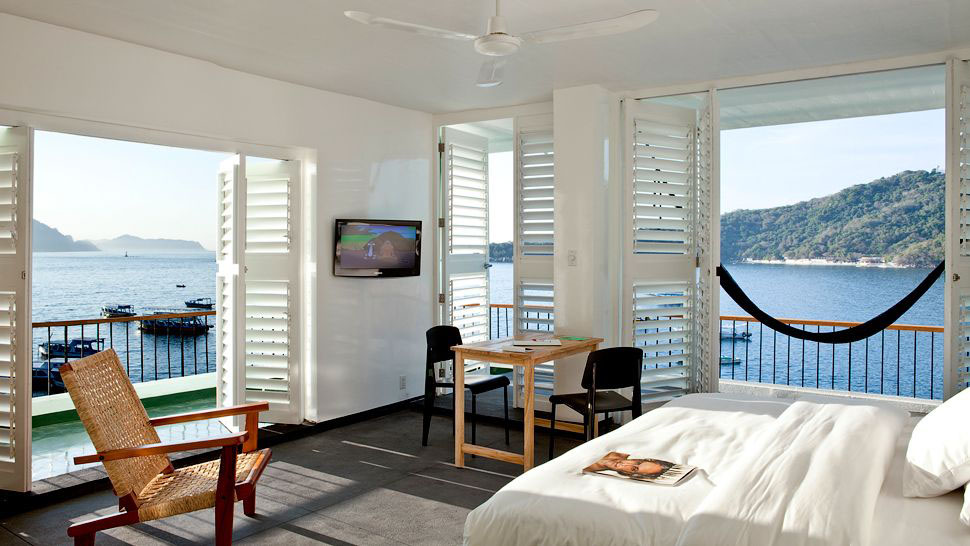 It occupies the third floor of the Swiss-born architect's massive, concrete Cité Radieuse. Guests can stay in original, oak-floored rooms or "cabins" based on his monastery-cell design; this is one for the design purists amongst you as it may be a little basic and, dare I say "brutal" for most tastes. On the roof is a pool, a running track and an art gallery from where there are mesmerising views of the mountains and the islands of Frioul.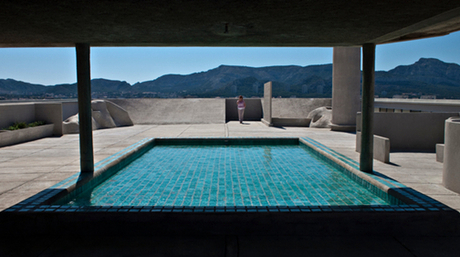 Glamour in Rotterdam?! Not impossible, apparently. The "Grande Dame" SS Rotterdam is now permanently moored here as a floating hotel and it has some striking mid century interiors. And a pool area which will transport you from modern day Rotterdam to a cross Atlantic voyage circa 1955.