Sideboards are a girl's best friend as Marylin liked to say. Well, she was American so I'm sure she would have used the term Credenza. Just saying the word credenza makes me get a little hot under the collar. It acts like a kind of portal to the jet age. Any 1950s house would have been bare without one. But let's be honest, who even has a dining room any more?
But wait! It looks so good in the living room or open plan kitchen/diner! It's a must-have item of furniture if you want to create the mid century modern look and such useful storage too! "It's in the credenza" she whispered. See? Sounds so sexy doesn't it?
The good news is, you are spoiled for choice if you want to buy one; from original credenzas to reproductions to new interpretations of the classic, you will found something to suit your style. Let-s have a look at a few of my favourites.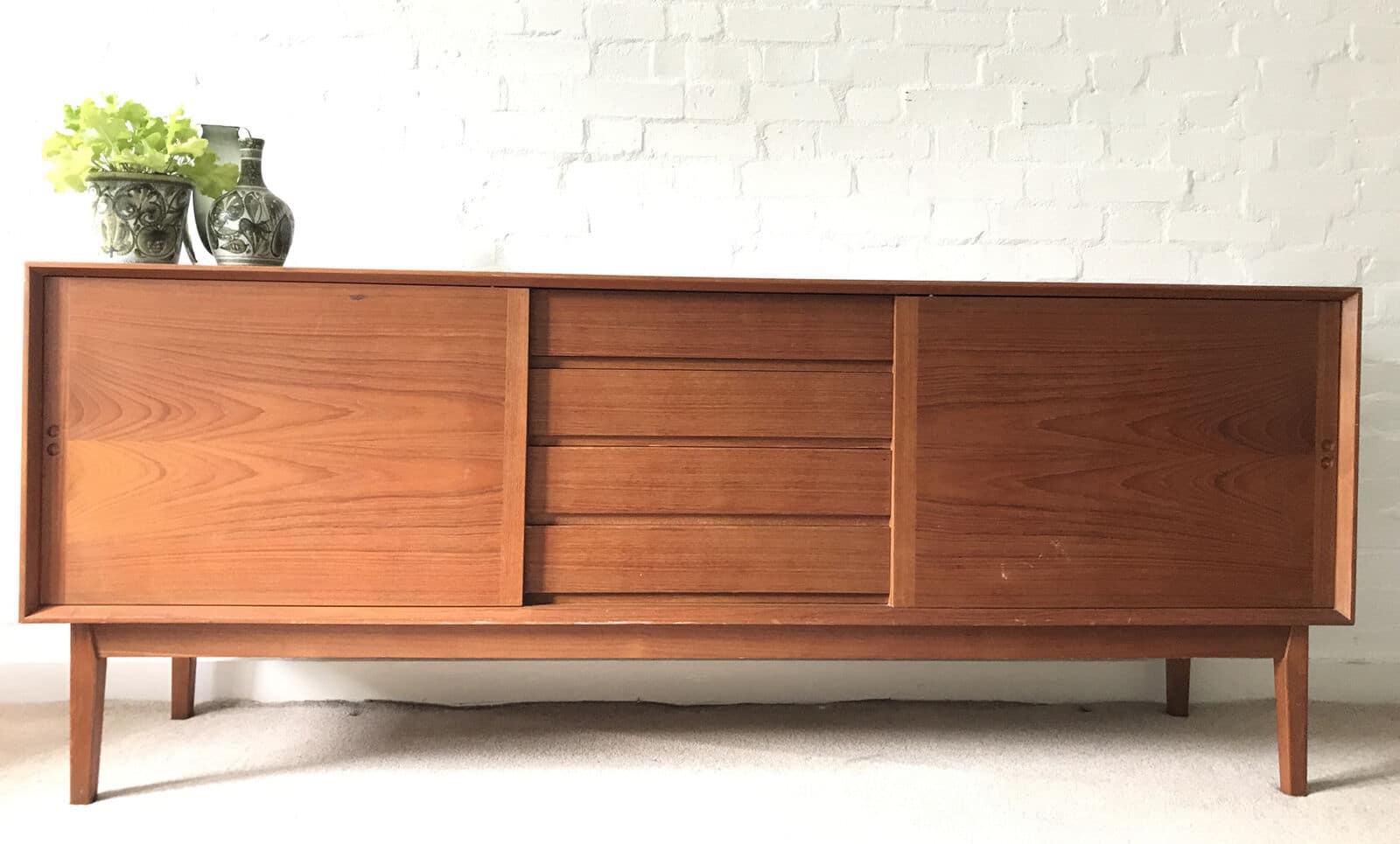 As always Ebay is a wonderful source for mid century furniture. At £995.00 it's not the cheapest sideboard on Ebay but it is from a very reputable Danish furniture manufacturer from the 1960s. It´s a beautiful piece. Oh and did I mention it even has the original hot plate in full working order so you can keep that meatloaf nice and warm!
If you want something really special this is a handmade credenza with a very bright and funky atomic pattern emblazoned on it. This would definitely make a bold statement! It is available in lots of different colours if the yellow is too garish for you but i think it looks fabulous! It costs £1750.00 from Scout and Boo but that is to be expected for a hand made labour of love such as this.
I love all the rattan that has made such a strong comeback this last year or so. With the black stained oak this has a very cool 70s vibe and would look great with any of the rattan chairs featured in our article on Retro Rattan Furniture here. The Ankhara Sideboard is from Made.com and is a purse friendly £549.00.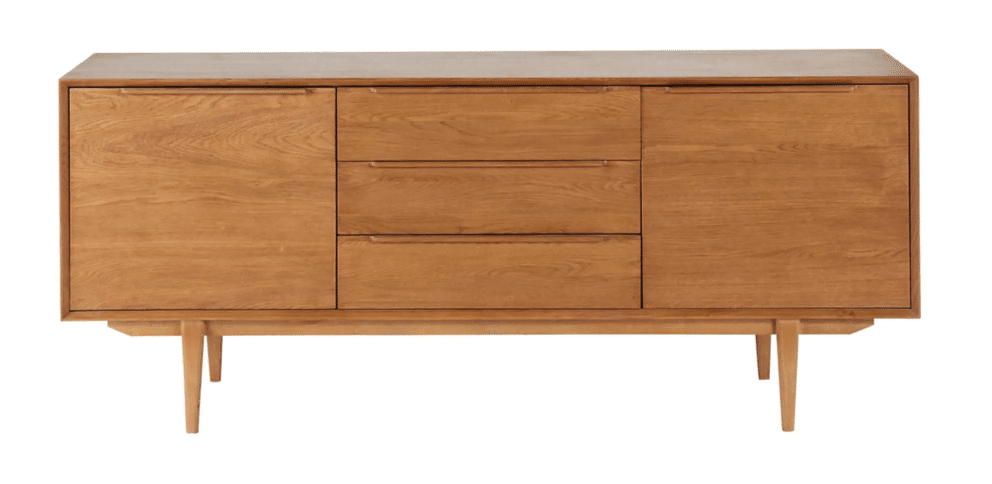 If you're looking for an authentic looking design but brand new then this one from Maisons du Monde should fit the bill perfectly. The Portobello Sideboard is £865.00.
Wow! I love the geometric design on this stunning credenza from Cox & Cox. Perhaps not one for the Mid Century Modern purists out there, but when something's this beautiful, who cares? £1,250.00.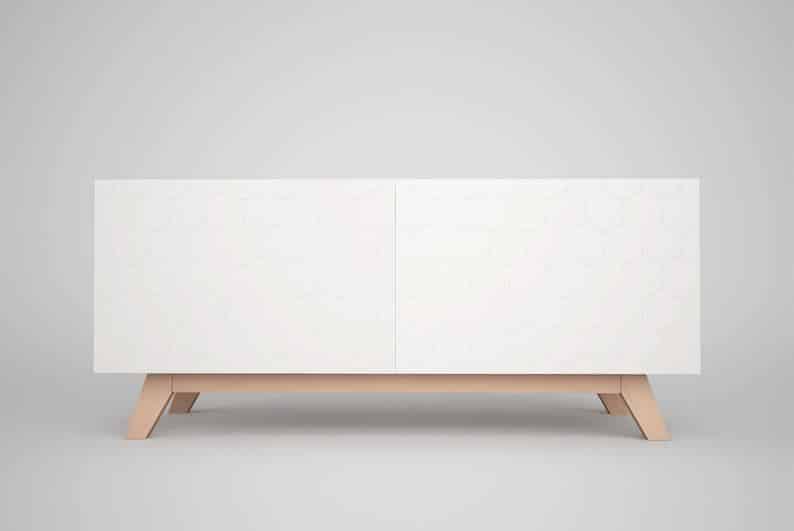 I'm sure many of you are familiar with the BESTA range from IKEA. Cheap and cheerful is the best way to describe it really! But a company called New Swedish Design have thought of a rather ingenious way to upcycle it and turn it into something altogether more stylish! They have created this fantastic beech wood base shelf with slanted legs that transforms the rather ordinary BESTA TV bench into a mid century styles sideboard for just £130.00. (BESTA TV Bench, £65, Base from New Swedish Design £65), This definietly wins the award for budget friendly design!
If you're more inclined towards a nice butch sideboard then look no further than Vince. He's dark and strong and manly. From Habitat and priced at £850.00.
So that´s all from me on the credenza ladies and gents. Something for every budget and all tastes. Hope you enjoy!