THE BEST VINTAGE MID CENTURY MODERN FURNITURE ONLINE
If you've found your way here I will assume that you share my passion for mid century modern furniture. I abhor the way people speak of it as a "trend". I love good mid century design the way I love the music of my favourite artists or the taste of a cherished dish. Style is never out of fashion.
Firstly, are you a puritan or do you take a more cavalier approach? Personally, I'm a sucker for a good story, (tell me Steve McQueen once sat on something or Frank Sinatra drank out of it and I'll pay though the nose) but equally I'll buy an IKEA lamp if it floats my boat. But in this article I will help you to find the real deal only.
Here are the best places to buy vintage mid century modern furniture online. All budgets catered to. Enjoy!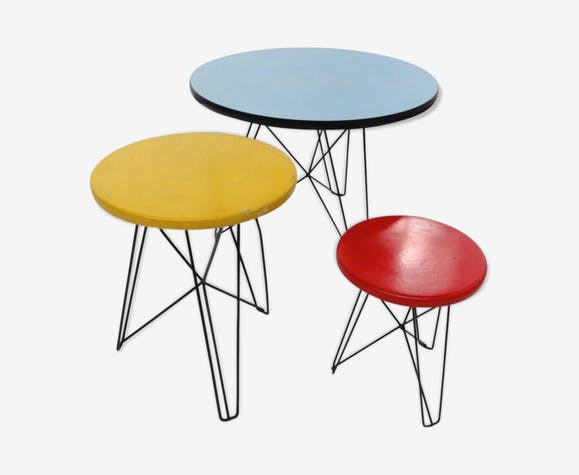 Without question, the number one marketplace for all vintage furniture. Over 60,000 items to choose from; it is like visiting the world's biggest flea market while never getting up from your sofa. It is frustrating that they have not added a filter for mid century modern. I'm afraid you may have to trawl through a lot of old chaff to get to the mid century wheat! Just as at a real Flea there is a huge variation in price and quality so you can source everything from a kitsch bit of retro junk to a high end designer masterpiece. At present you can buy a wood crate for £6 or a table by Pierre Chareau, circa 1940, for £81,069 (that they haven't even photographed well!).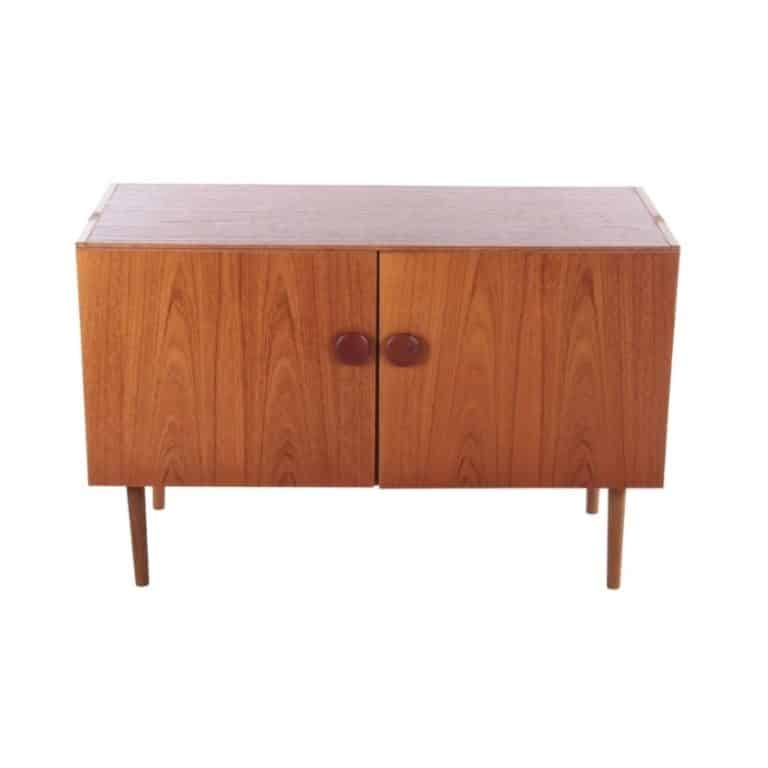 Design addict is the oldest design portal online, targeting the international community of design professionals and private consumers. Founded in 1998, Design Addict has witnessed brilliant rise during the past years. Design Addict has succeeded in imposing itself as an international leader of information websites in the field of product design. I was super excited to discover this Danish sideboard which appears to be a slightly smaller version of the one my parent's had when I was growing up and would love to own again.
Not much of a secret I know but it would be amiss of me if I didn't mention Ebay. There are many established retro furniture stores selling through Ebay but the real advantage of buying here are the one offs sold by home owners clearing space. This pair of Finn Juhl teak dining chairs are a perfect example. Owned by the same owner since the 1960s and in mint condition with no dealers mark up. Only 4 days to go so snap them up!
If you haven't already discovered Vinterior then you need to check it out immediately. It is a monster of a vintage marketplace, with 1700 trusted dealers. Started 3 years ago by the lovely Sandrine Vinterior has taken off like Apollo 11. It deals in all eras of vintage and antique furniture and objets but mid century modern has a very strong presence. You can filter each section by clicking the mid century modern filter on the lefthand sidebar. From cheap as chips to high end, there is something for everyone. I found it to be a great source of vintage posters as well as all the classic furniture items.
The marketplace that began by promoting handmade arts and crafts businesses now has almost 6000 items listed under the vintage mid century modern furniture category. This lovely sideboard is only £420. What's not to like?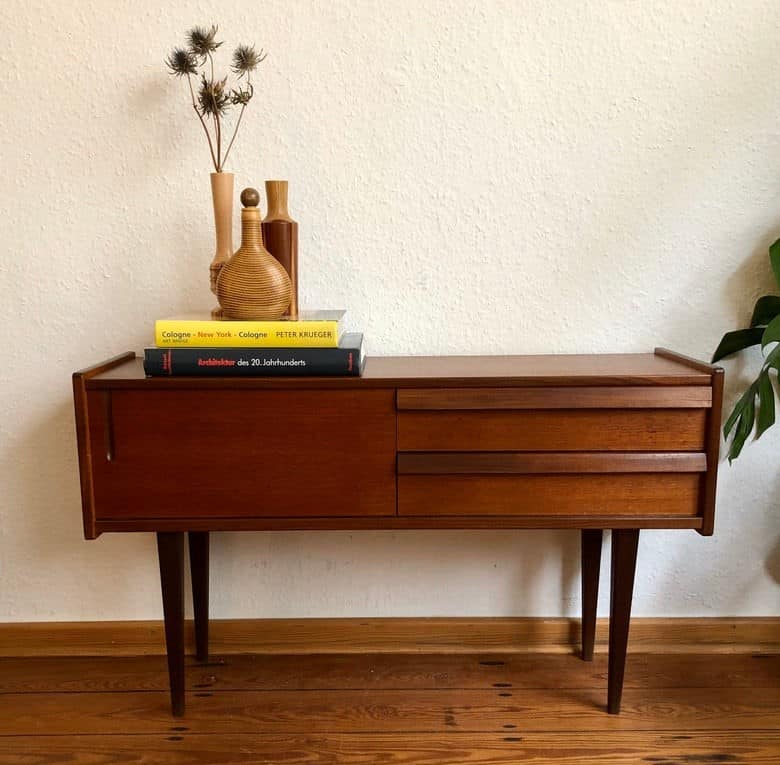 Another great place to buy direct from private sellers is through the marketplaces you can join and follow on Facebook. One of my favourites is Scandi, MCM & Retro Homeware Sales UK. Lots of new items are added every day. and another is Vintage, MCM Furniture and Curios UK. you need to apply to join and then you can also sell any MCM items you no longer need. For more FB marketplaces just search for Mid Century Modern Furniture and a list of good options will appear. Happy bargain hunting.
This store has a great website which catalogs its very large collection from its warehouse in East London. Mostly sourced direct from Denmark they have the largest stock in London and the prices are very competitive. A lot of interior designers shop here. Some pieces may need re-upholstery or re-varnishing.
This is another online marketplace but at aimed at the exclusive, top end of the market.They select their global sellers carefully and if you browse through the site you will find that most of the pieces on sale are by well known designers. One for serious collectors. If you can't afford the pieces it still makes for interesting browsing.
Started in 2014 by French duo Lionel Obadiaand David Mimoun it has quickly grown to become a huge melting pot of European 20th Century furniture dealers. Like Pamona the quality of the pieces is top notch. I love this vintage rattan swivel chair by Gerard van den Berg for Montis
If you find the quantity of items on the many marketplaces a little too overwhelming you could try this smaller website that has a particular interest in British designers such as Robin Day, Ernest Race and John and Sylvia Reid. They do have some Scandi pieces but it make a refreshing change to see a focus on British talent. And shopping local is good, remember?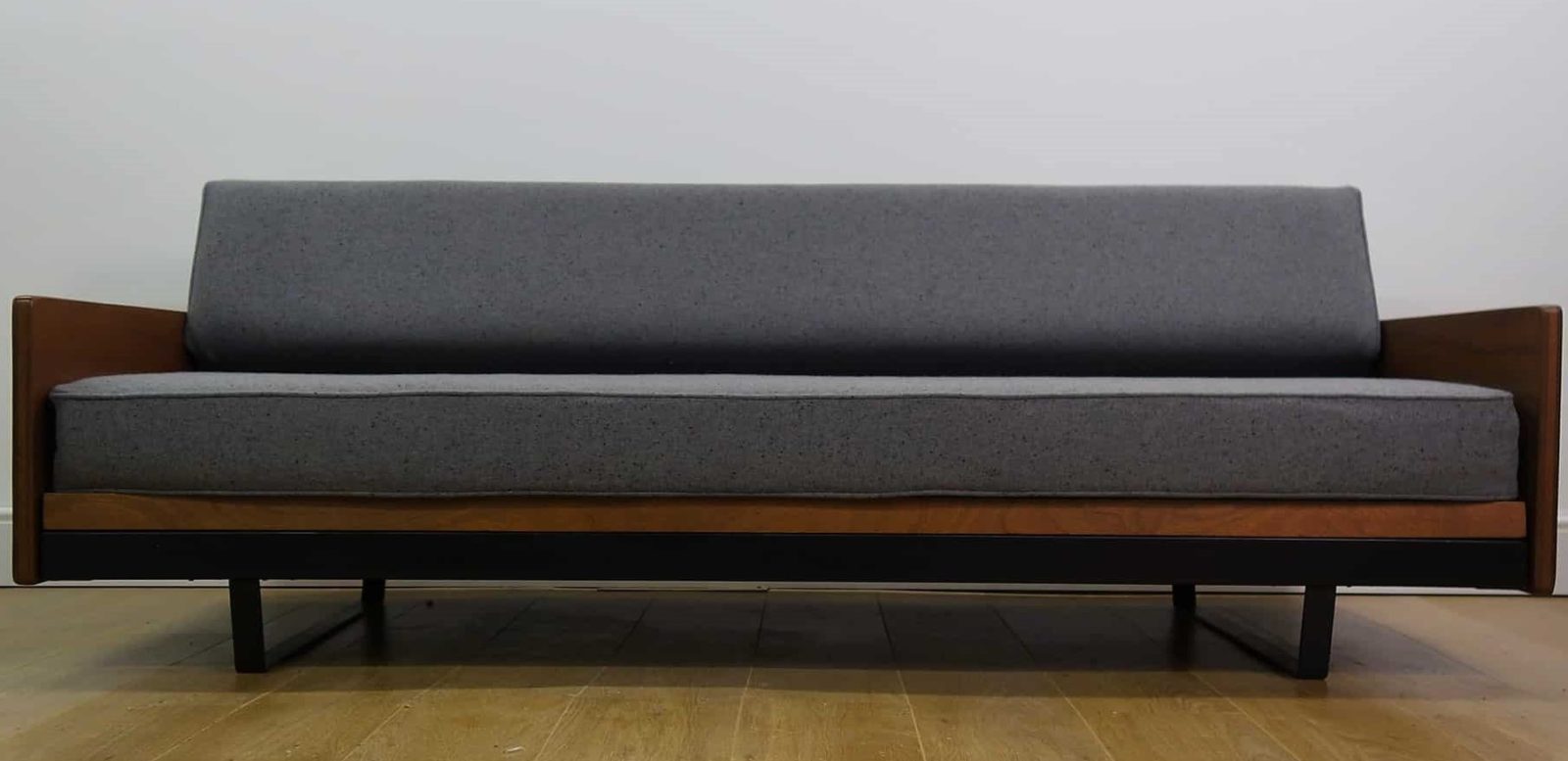 I hope this takes some of the effort out of your search for that perfect piece of Mid century modern collectables. However, you still can't beat viewing the pieces in person. If you can make it to East London then please click here to see my guide to shopping there. Or view my guide to retro shopping in Margate here and my brand new article for Brighton here. Finally if you prefer to buy new you can shop all the best stores by clicking here.