If you like Mid Century Modern interiors then get on to iplayer. You're in for a treat in The Girl Before, (the new Drama/Thriller series on BBC). It not only boasts great performances and a gripping storyline but for any architecture buffs out there, it is a visual delight. The stunning brutalist house with Japanese accents isn't just a bystander in this plot, it is a leading character. We witness 2 women (who look suspiciously alike) moving into the house at different times. A sinister but brilliant architect has handpicked the beautiful women to rent his house with strict rules on how they can live in it. I won't give any spoilers but watch it for the interiors if nothing else!
With a combination of terrazzo and concrete on all the hard surfaces, a stunning black marble kitchen and Japanese style internal gardens it is a masterpiece. Of course the first question I asked is where is this beautiful house? And the incredible part is that it doesn't exist. It is an elaborate film set built in a studio in Bristol. I wonder if it could be rescued and moved as a whole now they are finished? That would be the architectural salvage find of the century!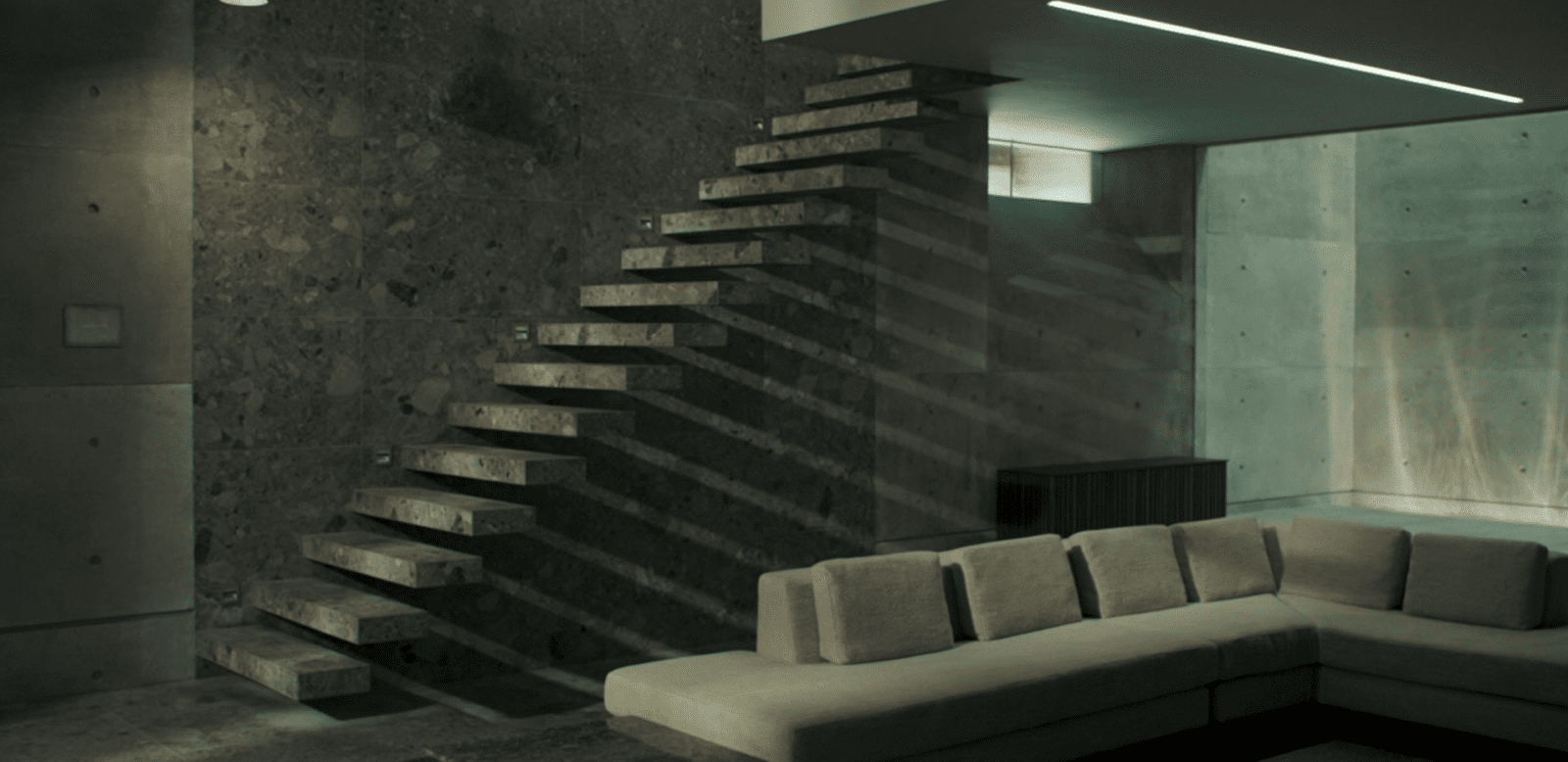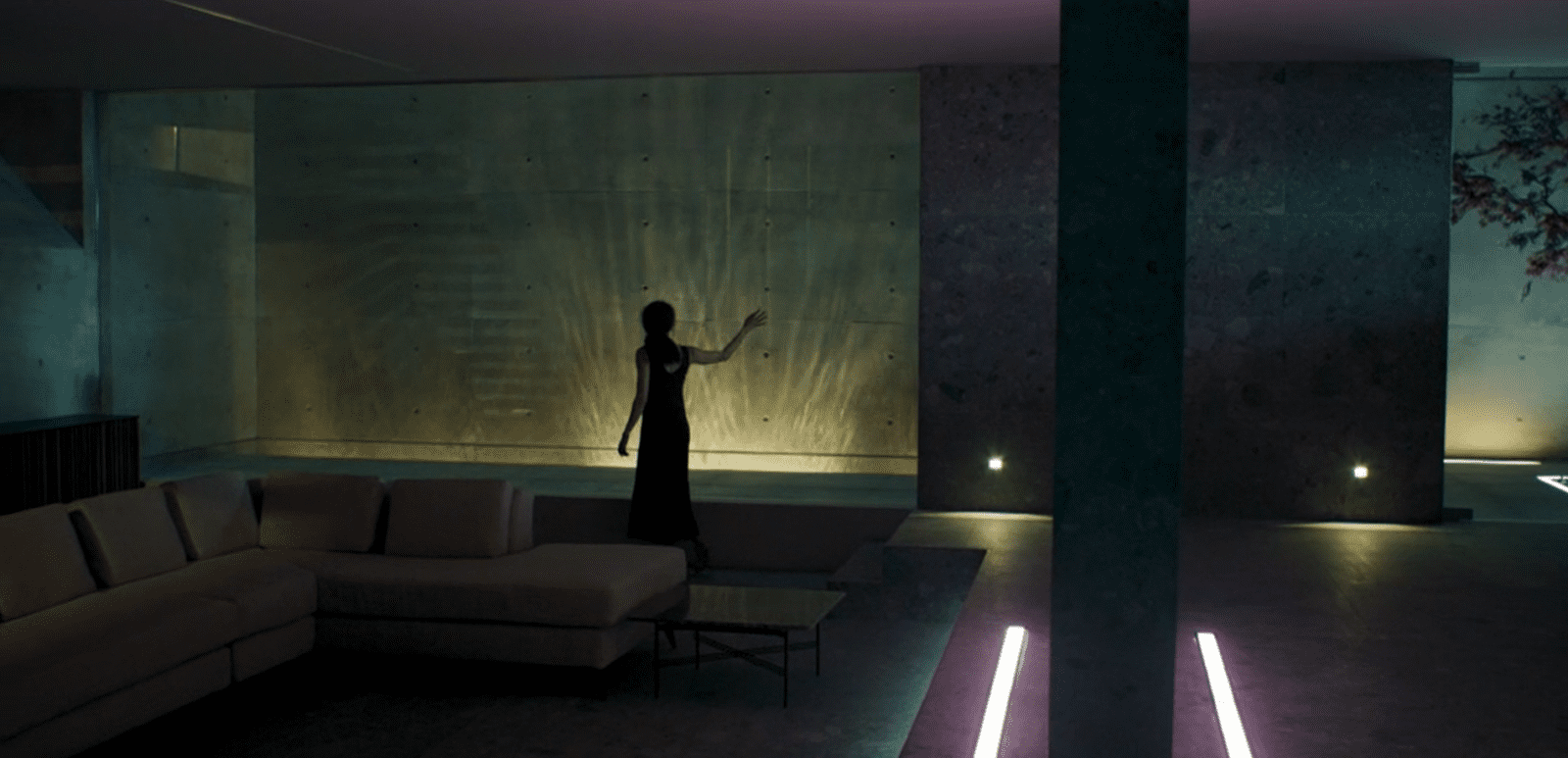 If you want to find your own brutalist concrete home it is best to keep an eye on the listings on The Modern House. And then check back with us for the furniture. The sofa seen in The Girl before is a modular corner sofa upholstered in white boucle fabric which is bang on trend and we have found lots of designs to choose from.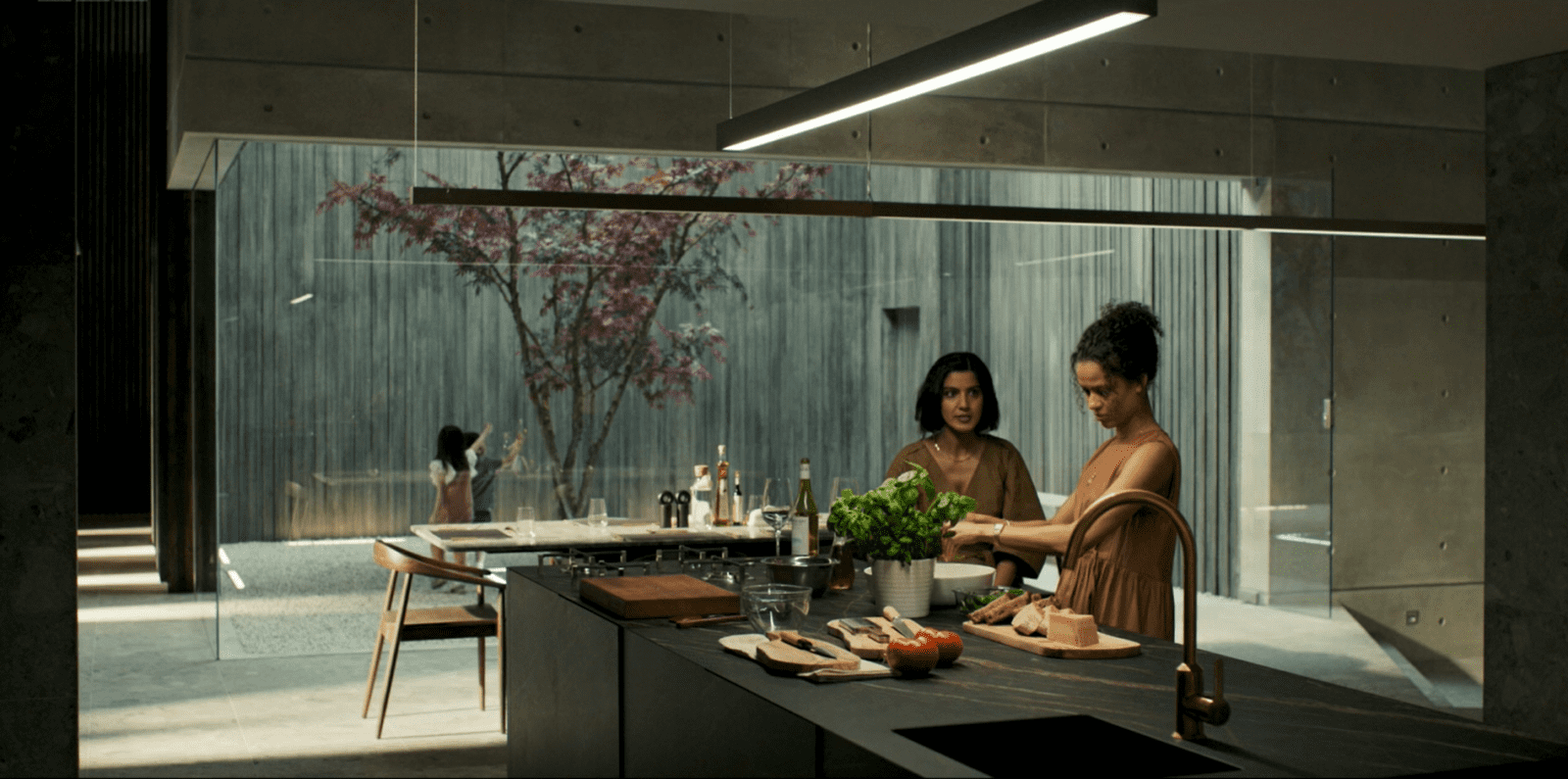 To create a similar look for your dining area I would suggest either the classic Wishbone Chair or the Edwin Chair. Both iconic mid century designs that would look great in any space.
And even away from the house there are mid century modern interiors to die for… Just look at the psychiatrist's office. Fabulous 1960 style window and the velvet armchairs here are stunning too. See below for some ideas for recreating this look.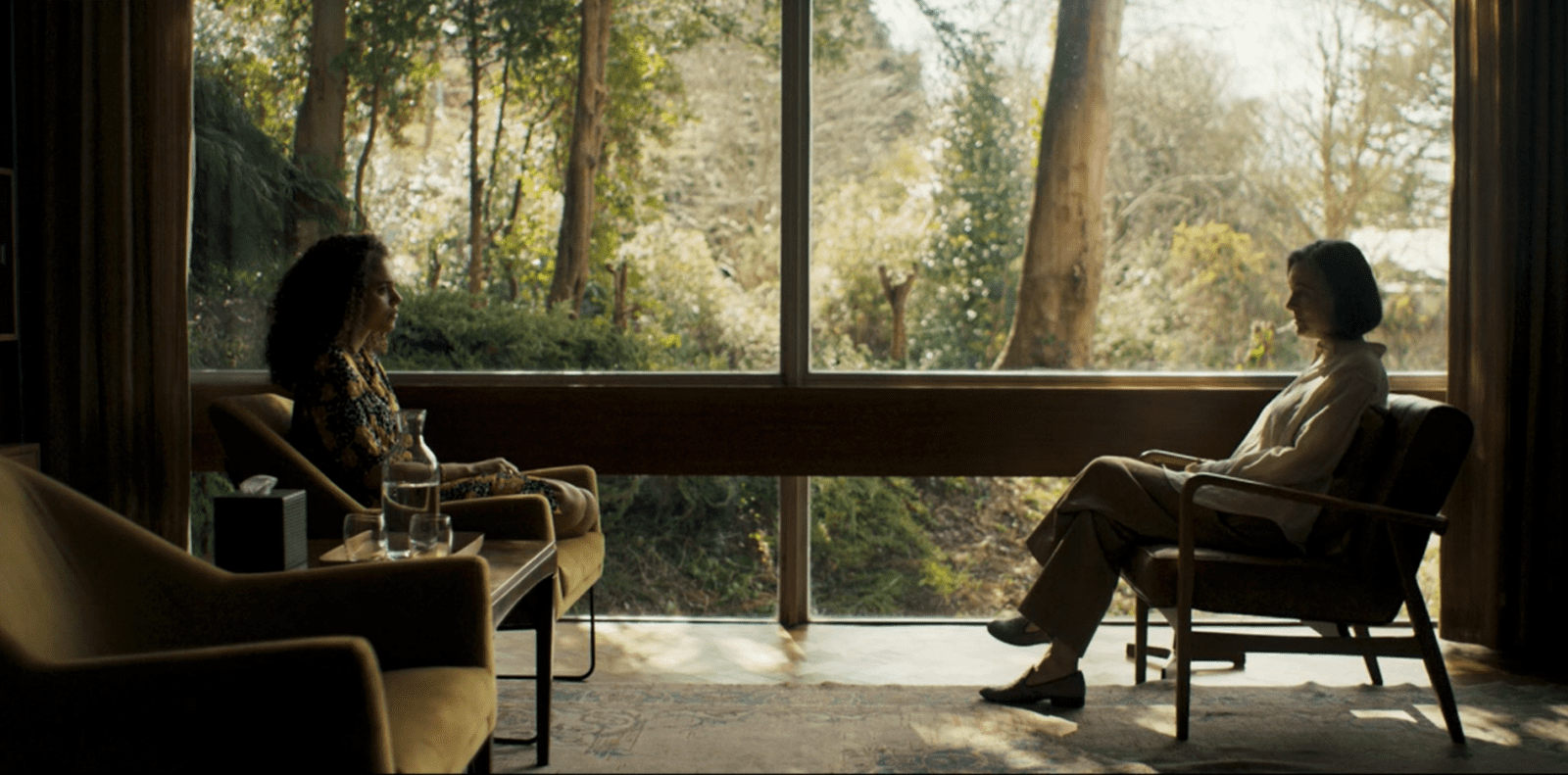 Episode 2 for me tonight! I may need to update this article tomorrow…