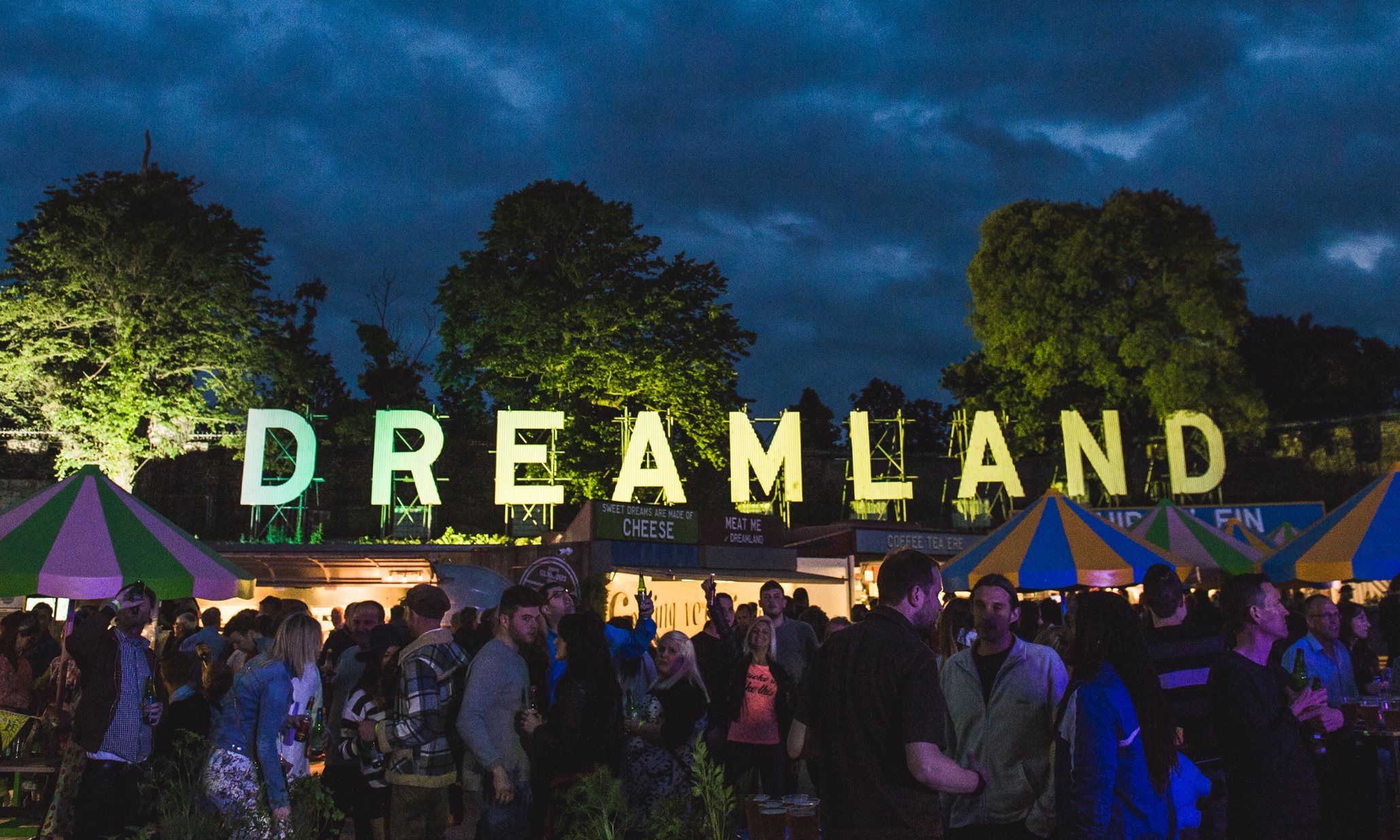 MID CENTURY MARGATE: A RETRO PARADISE
Margate has had a bad press over the last 30 years or so and it's not hard to see why. Once the package holiday to Spain became the affordable holiday of choice for British holidaymakers during the 70s and 80s Margate fell into decline. Its large Victorian housing that had once thrived as B&B's and Guest Houses became bedsits for benefit claimants. Its theme park closed down and its high street declined.
Then, in 2011 the Turner Contemporary gallery opened. With it, sprang new hope. Lots of vintage shops appeared in its quaint old town streets. Cool retro cafes opened and filled up with DFL's ("Down Form London's" if you're unfamiliar with the term). A super stylish new hotel, The Sands, opened on the seafront. Then, in 2015, Dreamland re-opened – but not as a typical seedy seaside theme park – instead it became the UK's first vintage theme park. It has been re-imagined, as an 'old fashioned, yet oh-so-fashionable' world of thrills, amusements and good times. In short Margate has been given a new, (or should I say retro?) lease of life and at the weekend it buzzes with trendy locals rubbing shoulders with Shoreditch hipsters who are re-discovering this old favourite on the Kent coast.
First let's do some shopping…
Margate has 13 very affordable vintage shops in its compact Old Town and surroundings. For apparel there is the wonderful Madam Popoff's which sells everything from twenties flapper dresses to swimwear from the 50s and 70s maxidresses.
And for the gentlemen there is the wonderful Breuer and Dawson.
For mid century modern furniture there are plenty of treasure troves. Margate Retro, Hunkdory 24 (which doubles as an ice cream parlour) and Showtime Retro to name but a few…
It is worth roaming a little further afield to unearth Junk Deluxe which is a wonderful vintage furniture and frocks shop buried in the basement of the enormous Scott's Furniture Mart in Bath Place. If your shopping expedition to Margate leaves you empty handed, console yourself with the options available here.
All that shopping is thirsty work. Time for some refreshments….
For lunch you have to sit on the harbour wall and eat fish and chips. It's obligatory. And they taste soooo good. Buy them from from the best chippy for miles, Peter's Fish Factory. Then treat yourself to a lovely cupcake from the heavenly Cupcake Cafe.
In the evening stop for a cocktail at The Glass Jar before dining at the very cool and delcious Great British Pizza Co. With locally sourded ingredients (even the Chorizo is British!) and bases that are light as a feather it may be the best pizza (or two) you ever eat…
For entertainment….
Clamber aboard a host of stylishly restored, recreated and retro-fitted rides and amusements from the Golden Age of British seaside hols at the wonderful Dreamland. The Scenic Railway is the main draw. It is the oldest rollercoaster in the UK (it originally opened in 1920), it is wooden and it is unique compared to modern-day roller coasters, as a brakeman is still required to travel with the train to control its speed, manually applying brakes when needed. I'm not sure if that is reassuring or terrifying but it's certainly unusual.
Don't miss the Turner Contemporary (it's free after all). The building itself is a pleasure to explore with wonderful sea views. The temporary nature of the exhibitions ensures that there is something different to see each time you visit and they are fascinating and thought provoking.
Whatever you do, don't leave Margate without a visit to the magical and mysterious Shell Grotto. How did it get there? Who built it? The mind boggles… and children love it! A great idea if its raining … there was a reason why holidaymakers ran off to Spain after all… but don't let the unpredictable British weather stop you from enjoying the delights of Margate in the 21st Century.
Where To Stay?
The Sands Hotel is the most glamorous option with fabulous sea views.
Or try The Reading Rooms a luxury boutique bed and breakfast in a recently restored, Grade II listed Georgian town house in Margate. The house has just three expansive guest rooms, each encompassing an entire floor of the house with windows overlooking a tree lined Georgian square. It's quite special.